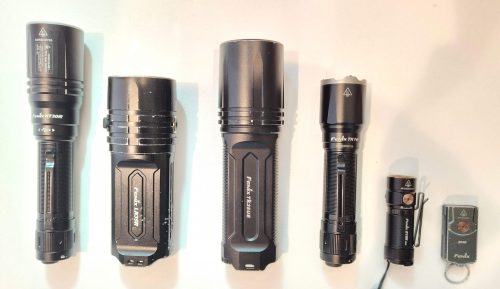 Why am I so obsessed with flashlights? It doesn't matter. I've been a fan of the Fenix brand of flashlights for a long time, and I've accumulated a lot of their flashlights over the years. Today I'll share a quick summary of my most frequently used flashlights and why I like them. Also, I'm going to answer the question "If I lost it, would I buy it again?"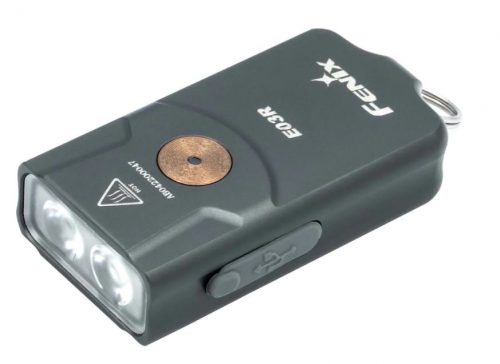 This is the best keychain flashlight I've ever tried. It's half the size of the key fob for my truck, it's USB-C rechargeable, and it puts the built-in light on my phone to shame.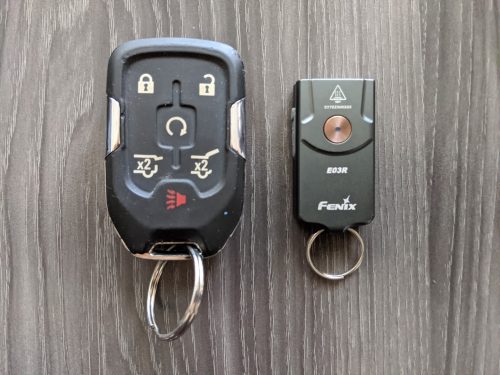 Because of this little powerhouse, I'm never without a flashlight. It also has a double-click lock feature, to keep the light from being accidentally turned on.
Would I buy it again? Heck yes. This goes with me everywhere.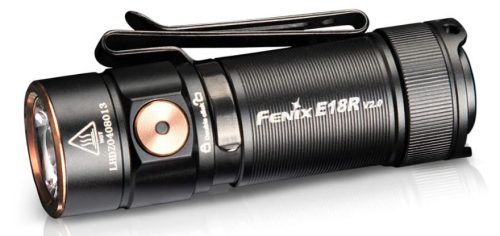 This flashlight is so small that you can conceal it in the palm of your hand.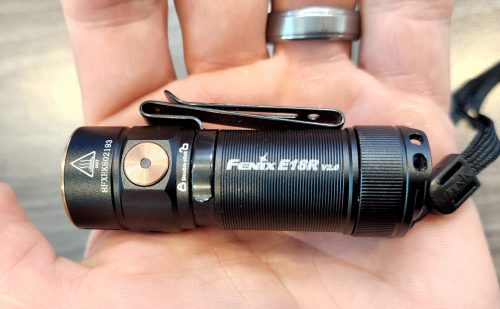 It comes with a nice two-way belt clip, as well as a USB-C charging port. It comes with a 700mAh 16340 lithium-ion battery, which gives you 80 minutes of runtime at 350 lumens. It also has a magnetic base, which is convenient for lighting up work areas with hands-free operation. I keep this flashlight in my backpack, so I always have a powerful flashlight with me when I need it.
Would I buy it again? Yes, this is an excellent cross between a full-size flashlight and a keychain flashlight.
TK35UE V2.0: 5000 lumens, $139.95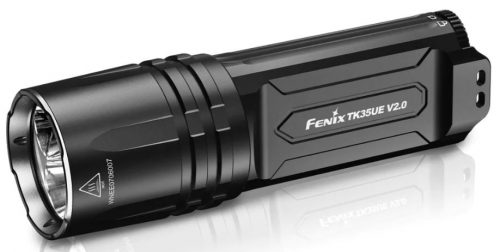 Ok, I don't actually own this flashlight. I own the first version of this flashlight, which offers a 3100-lumen output and uses a single LED bulb, while the new version has three bulbs. I don't see any other differences between the two lights; they both use the 18650 batteries, which max out at 3500 mAh apiece from Fenix.  Back when I was inspecting houses full-time, this was my go-to workhorse flashlight. I used it because it had an extremely long battery life, and I'd only need to charge it about once a week, if that. I'd drop this flashlight into my tool pouch, and that's how I'd carry it around.
Today, I don't get out in the field nearly as often, and when I do, I don't use a tool pouch. Because of this, I have nowhere to put this flashlight, so this flashlight never gets to see any action anymore. I'm sorry, but it's just too big to carry around.
Would I buy it again? No, not unless I started wearing my tool pouch again.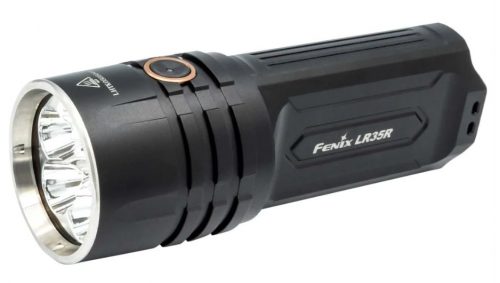 You read that number right, this puts out ten thousand lumens, and it'll keep that up for nearly an hour and a half. But only on paper. In reality, this light gets very hot at the brightest setting, so hot that it's uncomfortable to hold. This takes two of the 21700 batteries, which gives it more power capacity than any of my other flashlights. Unfortunately, the power button is located on the side of the unit, which is not a convenient spot.
One of the home inspectors on my team uses this flashlight and simply leaves it on throughout the entire inspection because the power button is too annoying to mess with. At a 450-lumen output, that gives this flashlight over 8 hours of constant runtime. But what happens when the flashlight is accidentally kicked into turbo mode while put away? You get a burned tool pouch.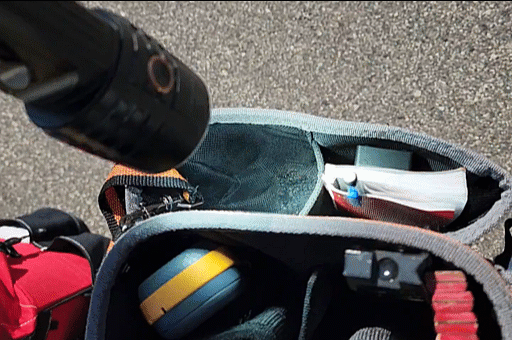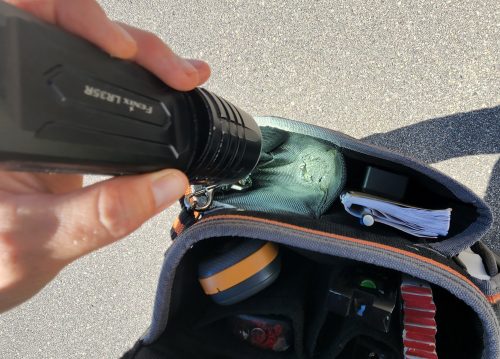 Would I buy it again? No, for the same reasons I wouldn't buy a TK35UE again. It's too big to carry around unless I'm using a tool pouch. And also because I don't like the power button on the side. Power buttons belong on the bottom. If I wanted a powerhouse flashlight, I'd stick with the TK35UE.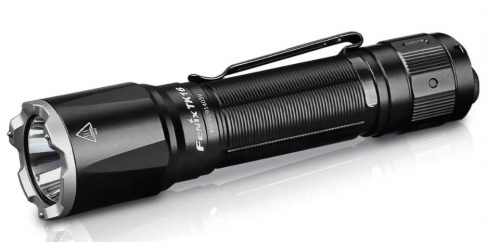 Today, this has become my go-to flashlight when I know I'll need power. It has a 21700 battery that'll power this flashlight at 1000 lumens for nearly three hours straight. It'll leave a bulge in your pocket, but it's still small enough to carry in your pocket comfortably enough. There are two buttons on the tailpiece, one to turn it on and the other to adjust the brightness. This is perfect. The only thing that's missing is a USB-C charging port. The TK20 flashlight has one of those, but as far as I can tell, that's about the only difference, and it's $30 more for that feature. I'm not sure it's worth it.
This is my favorite flashlight for everyday use, and the brightest setting is extremely bright.
Would I buy it again? Oh, for sure. If I could only have one flashlight, this would be the one.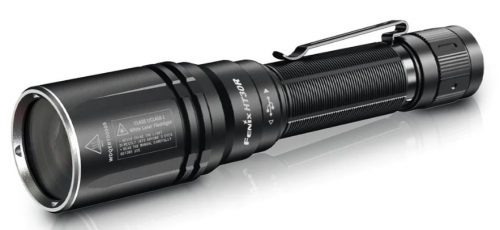 Check out my review from last week: HT30R review. In short, this is a white laser. It's not a substitute for a traditional flashlight.
Would I buy it again? No. I see this thing collecting a lot of dust on my shelf.