Established in 1987, Structure Tech is a home inspection company that delivers an unparalleled level of service, and the best inspections money can buy through high-quality inspection reports delivered in a timely manner.
We were also named Best Place to Work by the Minneapolis/St. Paul Business Journal in 2018.
Delivering the Unbiased Truth®.
Deliver: Fast, efficient, excellent customer service.
Unbiased: We report on homes without bias. We don't steer our clients into buying or not buying homes; we simply present the information one fact at a time.
Truth: This is rooted in accuracy. We strive for 100% accuracy in every report to ensure complete confidence in our company.
VISION
Raising the standard of home inspections nationwide.
MISSION
Helping home buyers, real estate agents, and home inspectors up their game through education.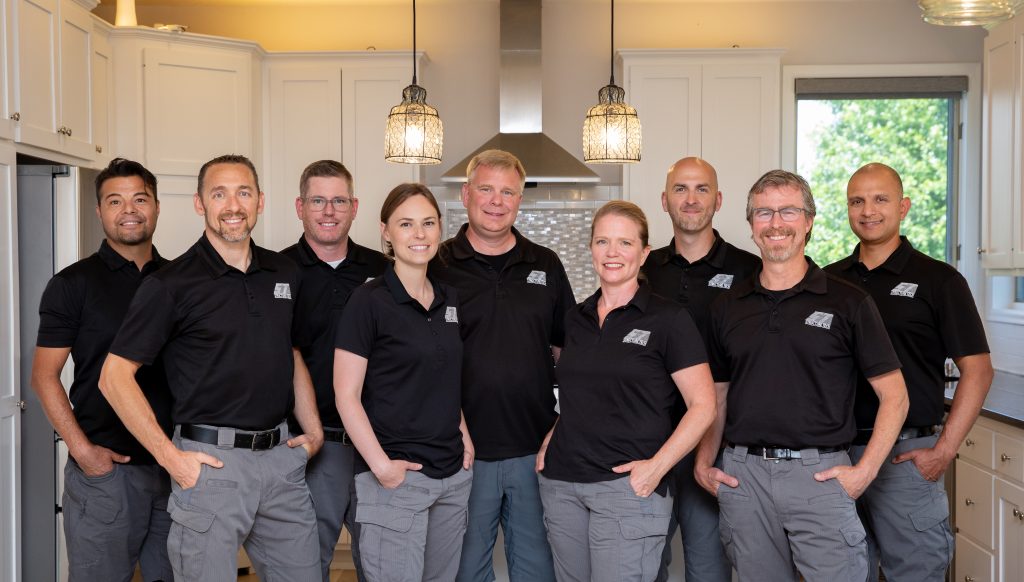 CULTURE, TOP VALUES:
Education– We never stop learning. This is the only way to chase 100% accuracy. We also never stop teaching; everything we do, from inspections to marketing, is rooted in teaching.
Integrity – We're honest and transparent, and we do the right thing when nobody's looking.
Humility – No individual is more important than the team, and we don't fake what we don't know.
Adaptability – We embrace change and we continually strive to improve.
Consistency – We're committed to delivering high-quality, reliable service to our clients every time.
Passion – We're house nerds. We eat, sleep, and breathe home inspections. This isn't just a job for us; this is a way of life. We find fulfillment in our work because this profession gives us the ability to help others at such an important time in their life.
We:
Treat our clients like family.
Don't say "should I do this for my client?"  We say "would I do this for a family member?"
Do it with a smile or we don't do it at all.
Always have time for what is important.