I just got my hands on the all-new Fenix HT30R white laser flashlight, which retails for $279.95. Unlight a traditional LED flashlight, this flashlight throws out a concentrated beam of light almost a mile. Crazy, right? As a home inspector who loves new flashlights, I couldn't wait to test this out.
Size, shape, and specs
Compared to other single-battery flashlights like the TK16, this thing is a monster. At approximately 7″, it's 1-1/2″ longer than the TK16. But hey, do you want a laser or not?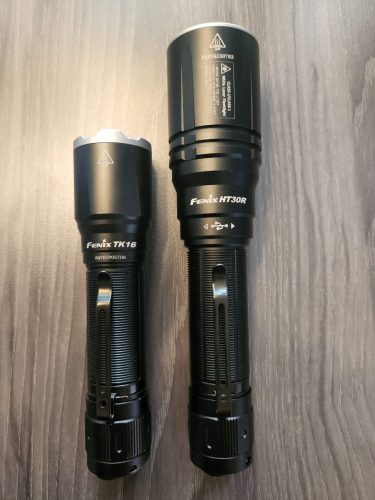 It has a nice belt clip, and the power button is located on the tailpiece, exactly where flashlight buttons should be located.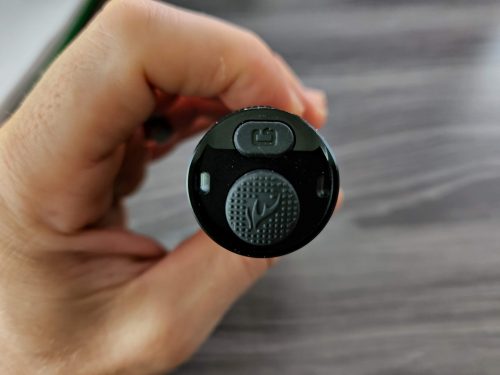 It comes with a 21700 lithium-ion battery rated at 5000 mAh, which is fantastic. It'll power this flashlight on high for 140 minutes, or on low for 435 minutes. The high setting kicks out 500 lumens and the low setting puts out 100 lumens. While this might not sound impressive, it's not fair to compare these numbers to a traditional flashlight. Remember, this is a super-focused laser, and you're putting all of that energy into a very small spot; I can actually create a hot spot on my desk from several feet away.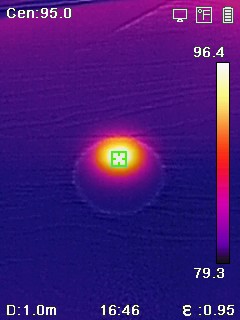 It has a USB-C charging port which is cleverly hidden near the top of the flashlight. To access the port, you simply give the head a full twist.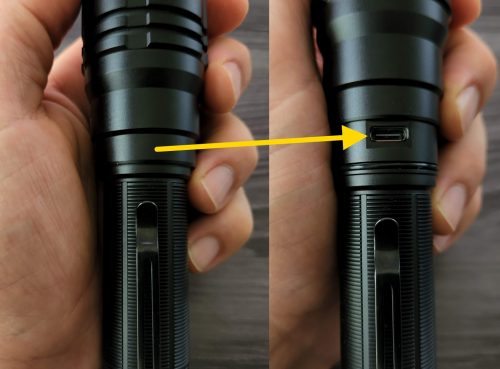 An O-ring keeps out dirt and water, giving it an IP68 rating. This means it can be submerged in 1.5 meters of freshwater for up to 30 minutes.
Performance
This flashlight is designed for hunting, as well as search and rescue. It'll surely light up a small area for as far as your eyes can see, and it does a very good job of that. From a home inspection perspective, however, I don't see any practical applications for this flashlight. The beam is much too narrow to be of much practical use. If you're looking for a blindingly bright flashlight that'll light up a room or a backyard, the LR35R is tough to beat. The photo below shows the LR35R lighting up my backyard. I took this photo with an F-stop of 5.6 and a 1-second exposure time.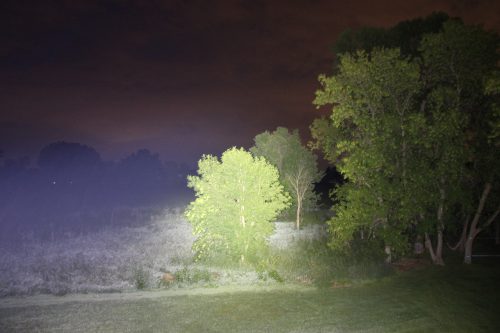 I used the same camera settings to light up this tree with the laser flashlight.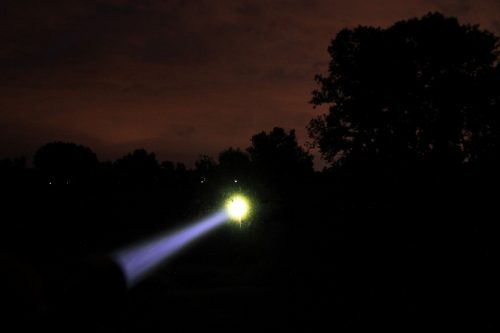 It's super-powerful, but even at distances like this, I'd prefer to use a traditional flashlight. You'd have to be looking at something several hundred feet away for this flashlight to really shine. This flashlight is way too focused and powerful for any real use indoors. It throws off some useful reflected light, but whatever you're focusing the light on gets quite washed out.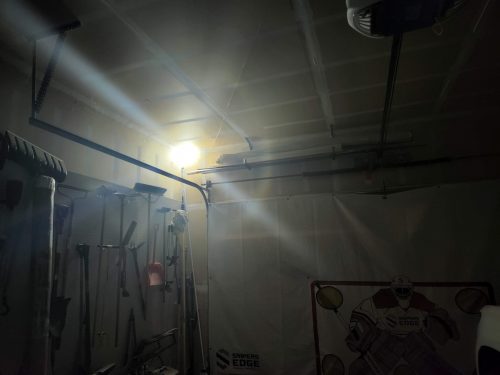 Conclusion
This is a cool, well-built flashlight that surely excels at its stated purpose; hunting or search and rescue. For any other purpose, I'd put this flashlight into the novelty category. It's not meant to replace your everyday flashlight, and it has no practical application for a home inspector.