HOME INSPECTIONS FOR ANY SITUATION
A typical home inspection will take 2-4 hours to conduct, depending on the size and condition of the home, and how many questions our clients have — we love questions. For first-time buyers, our home inspections provide an excellent education on ownership and maintenance of the house. For the more experienced buyer, we'll focus more on major issues and general building science. We take digital photos throughout the inspection and include them in our inspection report, along with several helpful diagrams and illustrations, and links to more information on our website. Following the inspection, our reports are available online and for download in PDF format.
SAMPLE REPORT AND WHAT'S INSPECTED
When you get a home inspection, you should know what we will look for. Click the button below to learn more about what we check for.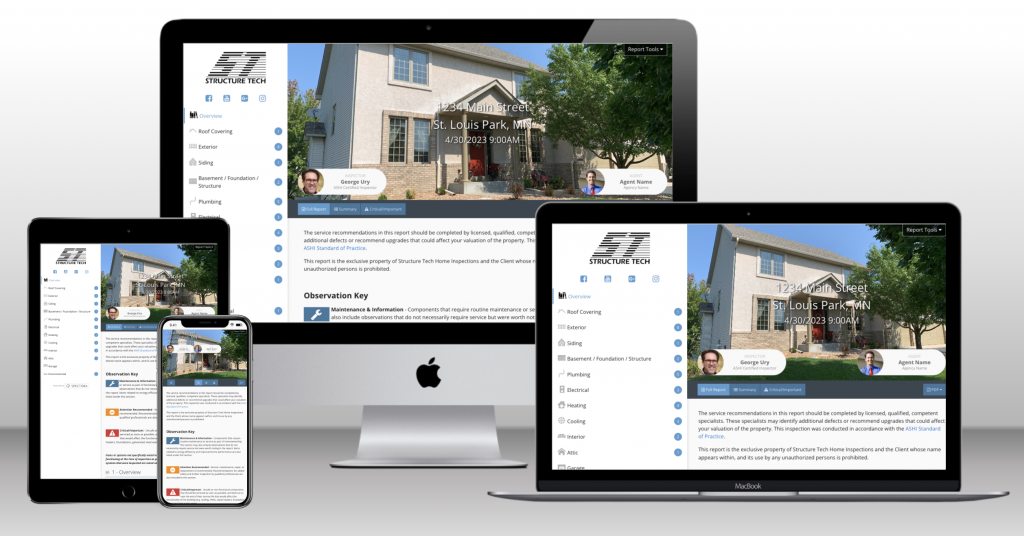 Below is a sample report with the client information removed. If you don't like looking at the report in this format, click the following link for a PDF version of our Sample Home Inspection Report.