I've put together my list of Top 4 gifts for handy homeowners. You can't go wrong with any of these gifts. It took me about two seconds to come up with these four items, so they're all clear winners in my book.
Impact driver
If you've never used an impact driver to drive screws, you need to give it a try. It beats the pants off using a drill. My personal favorite is the Milwaukee M12 FUEL™ 1/4″ Hex Impact Driver. I blogged about all of the reasons that every homeowner should have one here: My Favorite Tool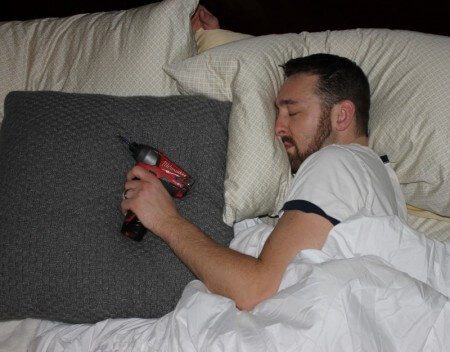 Little Giant Ladder
I can't believe that I've never blogged about my Little Giant Ladder. This is the greatest ladder ever. When these ladders first came out, they were regarded as "those infomercial ladders" that nobody took seriously. Fast-forward today, and professionals in every trade use them. They're awesome. There are several knockoff versions, but I recommend sticking with the Little Giant branded multi-function ladders.
I've heard people complain that they're cumbersome, but that's only if you don't know how to work them. Here's a clip of me unfolding my Little Giant into an A-frame to get into an attic.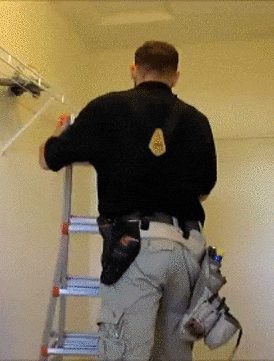 What's so cumbersome about that? And just for fun, here's an old clip of me extending and collapsing my Little Giant ladder during a fun little competition that we had during a company picnic: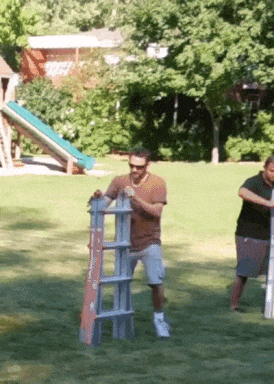 Costco sells the Little Giant MegaMax 17′ ladder for $170, and they frequently have this ladder on sale for $140. I've tried fancier versions of this ladder and I simply can't get used to them. Every homeowner should own one of these ladders.
Backpack leaf blower
This is another item that I've never blogged about and probably never will, because this is more of a yard maintenance tool than a home inspection or home improvement tool. Nevertheless, my gas-powered leaf blower is definitely one of my favorite tools of all-time. In fact, I think I might like this tool even more than my impact driver. Say it ain't so, right? Sorry, Adam Carolla.
If a standard cord-powered leaf blower is a bb-gun, then a gas-powered leaf blower is a shotgun. They're just that different. With a backpack leaf blower you get to walk around untethered, feeling like Megatron with that huge cannon comfortably attached to the underside of your arm. This is surely one of the most ergonomic tools ever made.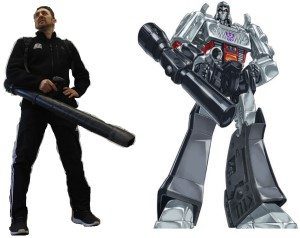 I happen to have the Stihl BR600. This is the only backpack blower I've ever owned, so I can't compare it to others. I bought it from someone on Craigslist a couple of years ago, and it still runs like a top. Actually, my dad and I split the cost of the leaf blower and thought we'd share it, but that didn't work too well. My dad fell in love with it and couldn't be without it, so he went out and bought his own. I'm pretty sure he keeps it in his bedroom.
For backpack leaf blower recommendations, check out what The Family Handyman had to say about leaf blowers. Lots of great buying advice there.
Here are my top three uses for a leaf blower, other than blowing leaves, in no particular order:
Clean off the driveway and walkway after mowing the lawn
Quickly clean leaves and sawdust out of the garage
Blow snow. Anything other than heavy, wet snow gets the leaf blower treatment. It's fast and fun.
Flashlight
Flashlights are always a great gift; just don't be tempted by most of the flashlights you find at big-box retailers. Go with an LED flashlight that takes Lithium-Ion 18650 batteries. These are the new standard for LED flashlights, and anything else is just child's play. Just last week I reviewed what is quite possibly one of the greatest flashlights available today, the Fenix TK35UE 2018 edition. That flashlight is now available for purchase at the Fenix website for $140.
If you're looking to spend less, it's tough to go wrong with almost any flashlight that uses 18650 batteries. There was a recent discussion about flashlights on a private Facebook group for home inspectors, Today's Home Inspector. After reading through all of the recommended flashlights, I became convinced that people simply fall in love with whatever they have. I put together the list of recommended flashlights, along with lumen ratings and the lowest price that I could easily find by doing a quick Google search. I tried to omit any flashlights that weren't powered by 18650 batteries.
5.11 Tactical ATAC R3 (239 lumens, $120)
Fenix PD35 (960 lumens, $70)
Fenix RC15 (860 lumens, $100)
Fenix RC20 (1,000 lumens, $120)
Fenix TK35UE (2000 lumens, $120)
Fenix UC35 (960 lumens, $90)
JETBeam Jet 3M PRO (1,100 lumens, $60)
JETBeam Jet-TH20 (3,450 lumens, $135)
Klarus XT11GT (2,000 lumens, $90)
MF Tactical Mini Monster (4800 lumens, $290)
MF Tactical Pro Tango (1,100 lumens, $100)
Olight M23 (1020 lumens, $90)
PowerTac E5 (980 lumens, $70)
Streamlight TL-2 (120 lumens, $65)
Streamlight ProTac HL-X (1,000 lumens, $70)
Streamlight Strion LED HL (500 lumens, $80)
UltraFire WF-502B (510 lumens, $8)
Caution:
The only flashlights powered by 18650 batteries that I recommend staying away from are the type with an adjustable focus, or "zoom" feature. No matter what the lumen rating is, those things are severely underpowered. Stick with a fixed-focus lens.
Also, the batteries and charger typically aren't included with the flashlight. When buying 18650 batteries online, be sure to read reviews. There are a ton of imposter batteries that just plain suck. If you find cheap 18650 batteries, you've found a bad deal. Don't skimp here.
Bonus gift idea: Baffin Winter Boots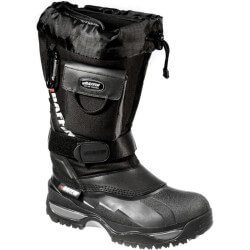 This is not a handy homeowner gift, but this is a great gift for anyone who lives in a cold climate. I blogged about these boots many years ago and I'm still in love with them. You can read the full blog post here: Baffin Endurance Boots.  As I said before, they're big and mean looking; enough to scare small kids that are easily scared by big boots. These boots are rated to -148°F. Your feet simply don't get cold wearing these.
A couple of similar boots are the Baffin Impact and Baffin Eiger boots. Baffin also makes a women's Impact boot, and a couple of other boots with the same -148°F rating: the Icefield and the Suka boots. These boots all retail for somewhere in the neighborhood of $150 – $250. I've had good luck finding closeout deals for these boots in the past.
Author: Reuben Saltzman, Structure Tech Home Inspections