I find myself sharing a lot of my favorite technology discoveries over and over again. Today, I'm putting my top 5 technology tips into a blog. The savviest techies surely know all of this already, but there's probably a nugget or two here for the rest of us.
Fill, sign, and comment on PDFs without printing and scanning
Adobe Acrobat DC is a free program that lets you do all kinds of cool stuff with PDF files. There's almost never a reason to actually print, sign, and scan a document. This can all be done right on your computer with a few clicks, and it's super easy to do.
To start, if you don't already have Acrobat DC, get it at  https://get.adobe.com/reader/. Next, make sure it's your default program for PDFs. Google Chrome and Microsoft Edge love to quietly take over as the default program. If that has happened to you, fix it! Here's a short video showing how to do that: https://youtu.be/Ts5jljmuocg. And finally, start playing with those buttons at the top of your screen in Acrobat DC.

Infinite Emails
If you have a Gmail account, you have an infinite number of email addresses to use. You just add a plus sign (+) and any word before the @ sign in your email address. For example, if I wanted to track how Amazon used my email address, I might change my email address from "reuben@gmail.com" to "reuben+amazon@gmail.com". Those emails would all still show up in my account as normal, but they would be addressed to a different user.
What if I signed up to take an online exam, then realized I hit submit before I was finished and wanted to retake it? Instead of waiting days for some administrator to reset my account, I could simply sign up as a "new" user using any modification to my email name, such as "reuben+1@gmail.com".
Better Cables
There are three common charging cables/ports that dominate the market today: USB-C, Micro-USB, and Lightning, aka Apple/iPhone. I have all three in my house. Consequently, I have dozens of different charging cables scattered all over the house. There are gremlins living in my house who move these cables from room to room, and who frequently hoard them. But there's a product out there that puts an end to all of this nonsense, called a multi-magnetic charger cable.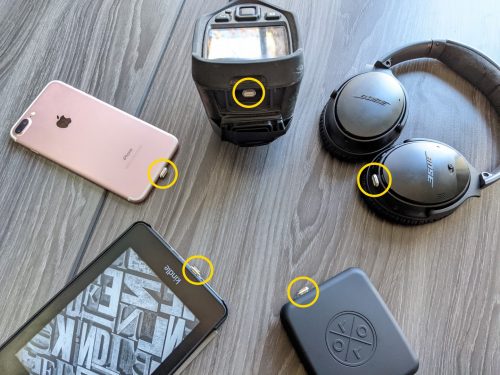 These cables come with tiny ports that you insert into your devices, making it so all of your devices use THE SAME CABLE! Not only that, but the cable makes a magnetic connection. This means that you simply hold the cable close to the charging port, and it'll pull together. Also, if you happen to drop a device while it's charging, you won't destroy your charging port. The magnet will just detach. And as an added bonus, this helps to keep dust and debris out of your charging port.
I've been using these cables for about two months, and they're a game-changer. They also make for a great stocking stuffer. Beware, however, that there are many types out there. Some do not support data transfer, and some do not support high-speed charging. The ones that I purchased do both of these things, and they also have a small light on the end to indicate power. This is a feature that every charging cable ought to have. Seriously, I love these things. I bought them from the YKZ Store on Amazon. At the time of this writing, a 4-pack retails for $23.99 on Amazon.
Thank you to
Dominic Maricic
for telling me about these.
Safer Browsing for families
To help prevent adult content from showing up on any of the devices at my home, I use a free service called OpenDNS Family Shield. This isn't a program that you install on your devices, as that would be tedious. Instead, you simply change a couple of settings on your router, and bam! Everything that comes into your home is filtered.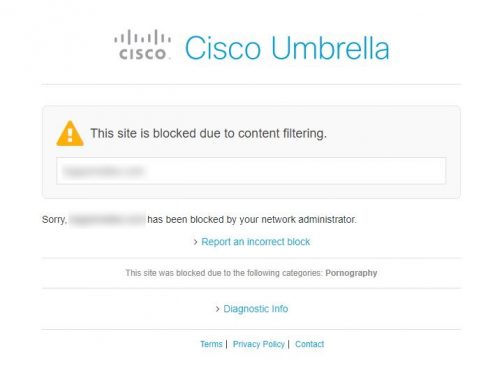 Don't get me wrong, this isn't a perfect system and it's not a substitute for responsible parenting. There's still plenty of content on YouTube and a million other sites that I don't want my kids being exposed to. But this system keeps the worst stuff out of my house with a simple, free, set-it-and-forget-it solution.
No Internet at Night
This is another parenting tip. I have two routers at my house; a "fun" router for the kids and the TVs, and a "business" router for the parents and any wifi devices in my home. At 9 pm, a smart plug kills the power to the fun router. With this simple solution, there are no internet shenanigans at my house after bedtime.