I shared my favorite tech tips several weeks ago, and it went over so well that I'm doing part two. And no, this has nothing to do with home inspections.
High-Resolution Monitor
Most computer monitors have a resolution of 1920 x 1080, but Ultra High-Definition (UHD) monitors have a resolution of 3840 x 2160, giving you four times as many pixels. I picked up one of these monitors for $300 about a year ago (Acer VG280K) and I'll never go back. The difference between this monitor and a standard monitor is night and day. Think DVD vs. Blu-Ray. Not only is it more pleasing to use, but I do a ton of screen clipping, and my screen clips have four times the resolution as well. I'll have more about screen clips in a second.
Beware, however, that you need a fancy graphics card to support this higher resolution. If your graphics card maxes out at 1920×1080, don't waste your money on a UHD monitor.
Screen Clipper
We did a podcast to share these tech tips, and I mentioned my heavy use of the Windows Snipping Tool. It's a built-in program that lets you take snips of your computer screen and quickly mark them up. I use this numerous times a day, and I even have a custom keyboard with a shortcut button to launch the Snipping Tool.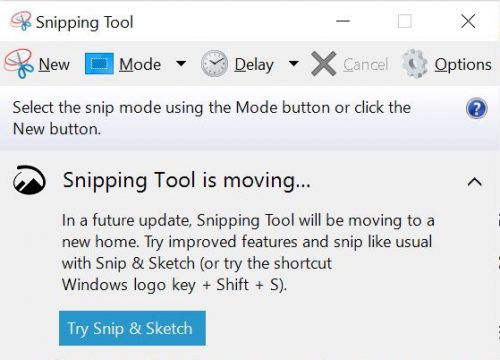 But it gets better. Thanks to an email from a podcast listener, I learned about a fancier snipping tool called Greenshot, available for both Windows and Mac. It'll let you take over the Print Screen (PrtScn) button on your keyboard, so you don't need a fancy keyboard to quickly launch this program. And that made me wonder… could I have re-programmed my PrtScn button all along? Yes, I certainly could have. For Windows, you simply open Settings, click Ease of Access, click Keyboard, then toggle on the option to Use the PrtScn button to open screen snipping. So there's a slick option if you don't want to mess with any other software or keyboards.
Video Speed Controller
Even though I include videos to narrate most of my blog posts, I'm not into videos myself. I like to read and skim through content at my own pace. When I listen to audiobooks or watch videos, I play them at 1.5x or 2.0x speed. This works great for platforms like YouTube and Facebook, which have built-in video speed controllers. But not so well for many other online learning sites, which don't give you the option to control the speed of your content.
Thankfully, there's a workaround for this; it's a Google Chrome plugin called Video Speed Controller. It puts a tiny little number at the top of any of your videos, allowing you to speed up or slow down the speed.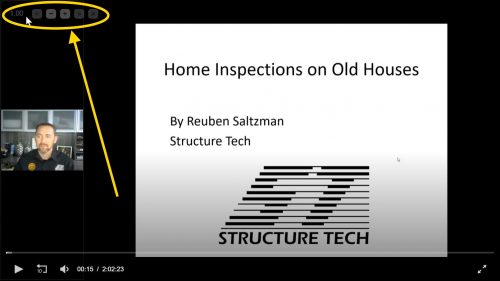 This is a slick plugin that saves a ton of time, and it works perfectly.
Password management
How are you supposed to keep track of the hundreds of usernames and passwords you surely have? I just checked my list, and I have 663 passwords. To keep these all straight, I used to use a pretty easy password for stuff I didn't care about, a harder one for the more important stuff, and a really hard one for the most important stuff. But that means a hacker who gets one of my passwords could log into a ridiculous amount of important stuff.
To up my security game, I began using LastPass many years ago. It syncs across all of my devices, and I now have long, unique, and complicated passwords for everything. It's on my phone and computer browsers, and it works quite flawlessly. It's free for one device or $3/month for multiple devices. I think it's well worth it. A couple of other similar programs are Dashlane and RoboPass.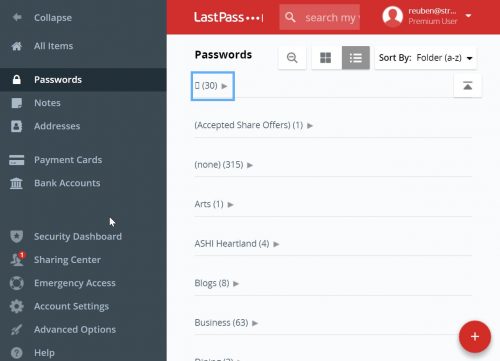 VPN or no public wifi
Public wifi is apparently very easy to hack. I've always heard this, so I avoid connecting my devices to public wifi networks. But if I really need to connect to public wifi, I always use a Virtual Private Network (VPN). It's a piece of software that protects you from hackers. I happen to use Norton, but I don't know the difference between this one and any others out there.
The bottom line is that you should never connect your device to a public wifi without using a VPN.
Google Photos Search
If you use Google Photos to back up your images, you can also use Google Photos to search for stuff. Let's say my son wants a photo of himself tubing on the lake; I just type in his name and "tubing", and boom. Google photos gives me exactly what I'm looking for.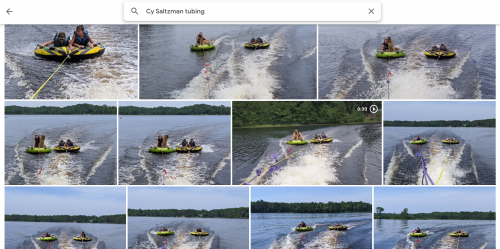 I use this feature a lot to find exactly what I'm looking for quickly.
Doodle Polls
I schedule a lot of meetings for various groups of people, and Doodle makes it easy to get this done without a ton of back and forth. You set up a Doodle Poll with all of the options that work for you, then send it out to all of the participants. They click the options that work for them, and you can quickly see the winning choices when everyone is finished.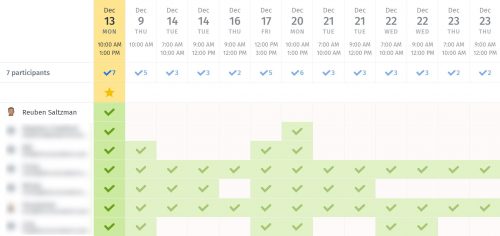 The meeting above is a perfect real-world example. How many emails would it have taken me to nail down this date and time that worked for everyone?! Probably about 92.
Better audio for meetings
Krisp is a free program that removes background noise from meetings, making it just your voice. If you spend any time doing online meetings, this is a great program to keep running in the background. I don't understand how it works so well, but it does. It'll filter out your dog barking, the doorbell ringing, you banging your mic, your kids knocking on the door… and it just works. This is another one of those set-it-and-forget-it programs.
That's all for now.