Your home inspector probably gave you a big list of things to maintain when you bought your home. Have you stayed on top of it? All of it? When stuff gets neglected, stuff breaks or stops working.
In the past, when I'd go over home maintenance requirements with home buyers, they'd get glossy eyes and respond with "who can I hire to do all of this?"My answer was typically a shrug. "Maybe your handyman?" But not anymore. Finally, I've found a local company who does all the stuff that busy homeowners either don't have time for or seem to forget about. They help homeowners win at homeownership.
It gives me great pleasure to introduce Kura Home Maintenance.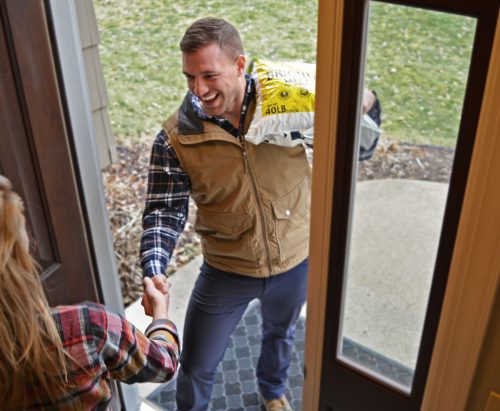 The first time I met the owner of the company, Daniel Felt (pictured above), I was instantly intrigued. His company does all of the stuff that we at Structure Tech urge homeowners to do on a daily basis. Here's a partial list of the stuff they do:
What Kura does:
Add water softener salt (they provide it)
Change smoke and CO alarm batteries (yes)
Clean refrigerator coils
Degrease the range hood
Clean clothes dryers and dryer ducts
Clean dirty/slow drains at sinks
Clean the HRV
Clean the HRV (this is worth repeating)
Replace the furnace filter
Grease and oil the overhead garage door
Clean the air conditioner coil
Tons more.
While this is a small list of what they do, these are the items that stick out the most to me. I've blogged about most of this stuff because expensive repairs ensue when this stuff is forgotten about. I'm just tickled that there's a company out there who does all of this home maintenance.
The typical Kura client values their time and never has enough of it. They want to be there for life's important moments without neglecting one of their largest investments. Also, they typically live in a suburban neighborhood or in a new house in the city.
It's time to team up!
I've met with Daniel several times to learn as much as I can about his company because we have complementary services. We tell people "do this", Kura does it. On top of that, Daniel is a genuine, warm guy who wants to help people. The people on his team are fantastic too.
In the very near future, we're going to provide our annual property reviews through Kura Home Services during the fall and winter months. We don't have all of the details worked out just yet, but I expect our services to be a perfect match for each other.
Oh, and a shout-out to the anonymous customer of ours who suggested this partnership in our 90-day follow-up survey. You're the one who really made us get serious about furthering this relationship.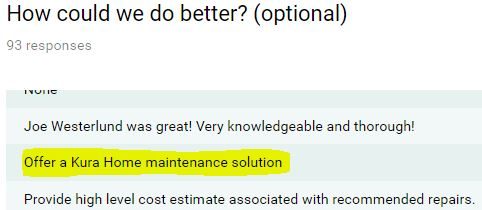 To learn more about Kura, check out their website by clicking on the logo below: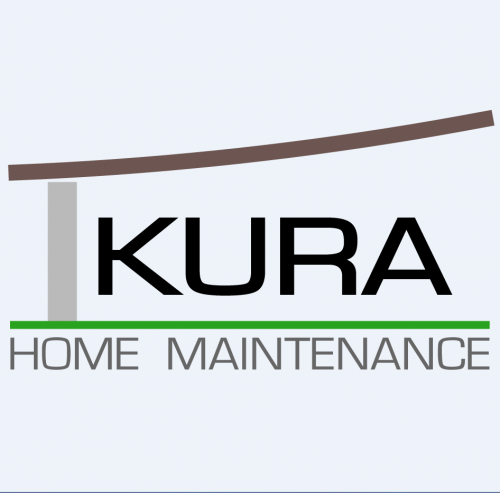 Author: Reuben Saltzman, Structure Tech Home Inspections