Carbon monoxide alarms are required for most dwellings in Minnesota. I get a lot of questions about the little details, and today I'm going to cover them all.
General Carbon Monoxide Alarm Requirements:
To start with, CO alarms are required both by statute and by rule. Here's the exact wording for both.
Statute: This text comes directly from Minnesota Statute 299F.51.
Every single family dwelling and every dwelling unit in a multifamily dwelling must have an approved and operational carbon monoxide alarm installed within ten feet of each room lawfully used for sleeping purposes.
Section 299F.50 says that a carbon monoxide alarm must conform to UL2034 standards.
Rule: This text comes from the Minnesota State Building Code, Section R315.
For new construction, every one-family dwelling unit, two-family dwelling unit, and each townhouse dwelling unit shall have an approved and operational carbon monoxide alarm installed when one of the following conditions occur:

1.Fuel-fired appliances are installed; or

2.Have attached garages.
Carbon monoxide alarms shall be installed outside and not more than 10 feet (3048 mm) from each separate sleeping area or bedroom. Alarms shall be installed on each level containing sleeping areas or bedrooms.

Where work requiring a permit occurs in existing dwellings that have attached garages or in existing dwellings within which fuel-fired appliances exist, carbon monoxide alarms shall be provided in accordance with Section R315.1.
So what does this all mean? The statute says you need a carbon monoxide alarm, period. Do it. It's a life safety device.
The rule isn't quite as strict but is enforceable by the building official. If you have an existing home and you're having work performed that triggers the requirement for a carbon monoxide alarm, you need to follow the rule.
One-and-one-half-story houses:
You need a carbon monoxide alarm on the second floor.  "Alarms shall be installed on each level…"
What constitutes ten feet:
Measure from the door of the sleeping room to the carbon monoxide alarm.  If you have to pass through a wall, floor, ceiling, or doorway with a door that can be closed, it doesn't count. No carbon monoxide alarms in bathrooms.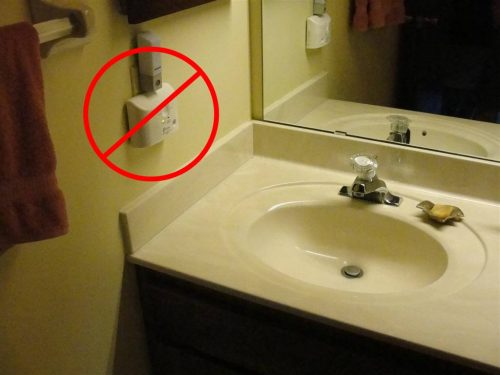 Definition of "installed":
This text comes directly from the Minnesota statute:
"Installed" means that an approved carbon monoxide alarm is hard-wired into the electrical wiring, directly plugged into an electrical outlet without a switch, or, if the alarm is battery powered, attached to the wall of the dwelling.
While the official definition doesn't mention mounting the detector on the ceiling, that's ok too. If a carbon monoxide alarm is sitting on someone's desk, it's not installed.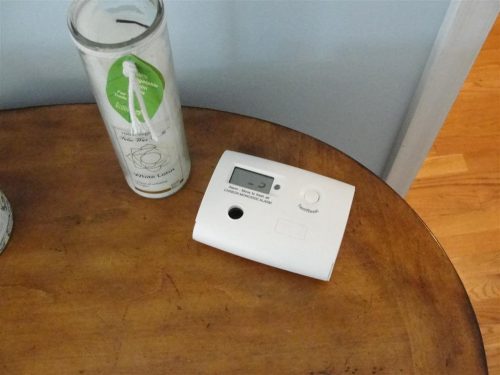 When to replace:
Kidde CO alarms manufactured since 2013 are good for 10 years. Prior to that, they were good for 7 years.
First Alert CO alarms are good for five to ten years, depending on the model.
Where to install carbon monoxide alarms:
Follow the installation instructions from the manufacturer. Carbon monoxide alarms can be mounted high or low on the walls. Just don't put them where children will mess with them.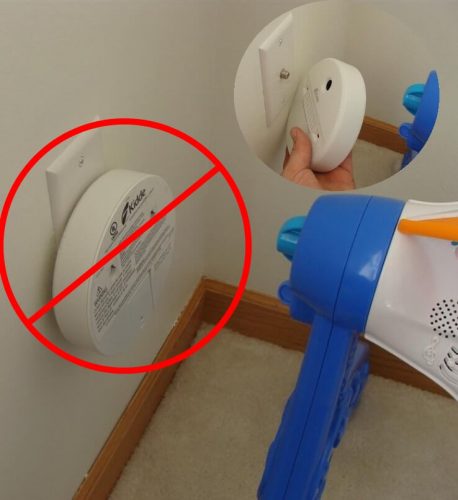 The CO alarm pictured above was hanging from a cable jack on the wall of a kid's toy room; I'd consider that a poor location. Raise it up to prevent children from messing with it.
Author: Reuben Saltzman, Structure Tech Home Inspections