I recently typed out answers to several interview questions for a book that will be part of a series titled Careers in the Building Trades-A Growing Demand. The interview was all about getting into this profession and was meant as advice for people interested in becoming home inspectors. Because I took the time to type all of this out, I thought it would make a good "bloggy" type of blog post.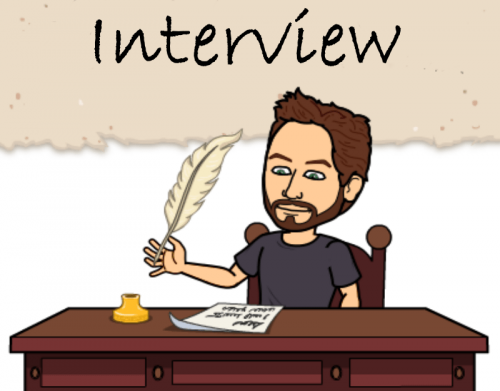 How long have you worked as an inspector? What inspired you to get into this field?
I started training to be a home inspector when I was six. My dad was a carpenter, and I got to go along with him and help him on the job a lot. I was homeschooled until 5th grade, so I ended up spending a lot of full days doing demolition and carpentry. Up until I was old enough to get my first real job at the age of 16, I spent my summers working with my dad doing carpentry.
When I got my first real job at a hardware store, I couldn't believe that I was getting paid to just stand there and cashier or stock shelves. It was the easiest job in world… at least compared to carpentry. Every job I've ever had has been far less physically demanding than carpentry.
I digress. Getting back to the question, my real desire was always to be a teacher. All throughout junior high and high school, I wanted to be a teacher. I enjoy teaching others and I'm good at it. I always thought I'd grow up to be a teacher, and as it turns out, I was kind of right.
I graduated high-school in 1997, and my dad purchased Structure Tech that same year. He had been doing home inspections part-time for many years, but this purchase pushed him into full-time home inspector status. I started with Structure Tech that year, answering the phone and writing reports. I worked full-time at first, then part-time, then a few hours a month while working full-time at Home Depot.
In 2004, my dad convinced me that I could satisfy my desire to teach by becoming a home inspector, and he was right. I've been a home inspector ever since.
Can you please tell me about a day in your life on the job?
These days, I spend most of my time managing Structure Tech. I don't do a whole lot of home inspections anymore; maybe one per week. For the rest of the inspectors in my company, however, their day begins with their morning commute. We perform one or two inspections per day. We arrive at our inspection about 15 minutes before the scheduled time to help make sure we're the first ones there.
We typically meet our clients right at the beginning of the inspection, and we encourage our clients to follow us around during the inspection. We explain how the house works, and we explain our findings as we go through the house. If it's a two-inspection day, we eat lunch on the road in-between inspections. If we're lucky, we type up a good portion of our morning report before the afternoon inspection. We do not type reports on-site; we find that doing so takes away from our time with our clients.
At the end of the day, we head home and type the reports. Most reports can be typed up in one to two hours… but not all of them. Some take three to four hours. This can make for long days, but we charge accordingly for our services.
What surprised you the most when you first became an inspector?
What surprised me most after becoming a home inspector were the fearful attitudes of so many other home inspectors. My dad taught me to inspect houses as thoroughly as possible; use the best tools available, walk roofs, crawl to the farthest reaches of attics… all that jazz. I learned that many home inspectors have quite the opposite attitude. Many inspectors feel that the more they do and the more tools that they use, the more likely they are to get sued. Many home inspectors are terrified of being sued. They use a strong contract and their Standard of Practice as a shield to protect themselves from lawsuits, rather than doing more thorough inspections.
I know that this sounds crazy, but it's true.
What is the most rewarding part of your job?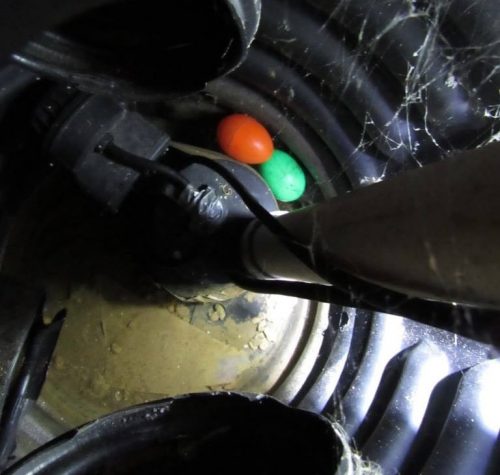 The most rewarding part of my job is finding those hidden defects that I think most other inspectors would not have found. I think of this as an Easter Egg hunt. Most homes have hidden problems, and it's my job to find them. When I find concealed defects, and especially defects that appear to have been covered up, I'm invigorated. I always feel justified in going the extra mile.
That, and seeing online reviews come in for my employees too. I take a lot of pride in seeing my employees succeed.
What kind of personal traits do you think are important for inspectors?
Hands down, without a doubt, the most important personal trait for a home inspector is excellent communication skills. Our job is not to simply identify defects with a home; our job is to convey that information to our clients and explain the significance of these defects. We need to make a big deal about the big stuff and a little deal about the little stuff. If we inspect a house and give the same level of importance to everything, we're doing a huge disservice to our clients. This ability to communicate must come through in-person and in our reports.
This means that home inspectors must be personable, good at reading people, good listeners, and calm. We need to be able to tailor our messages to different types of clients, and this is all about being able to read people.
Home inspectors should also have good spelling and grammar skills. A large portion of this job involves writing reports.
What advice would you give to someone who is considering a career as an inspector?
For anyone who is considering a career in home inspections, I recommend first going along on some inspections with an experienced home inspector to get a better idea of what's involved. Next, you'll need to decide if you'd rather work for a home inspection company or you'd rather be self-employed. This profession has traditionally been dominated by one-man shops, but that dynamic is beginning to change. I believe that more women are entering this profession, and the number of multi-inspector companies is increasing.
For anyone interested in working for someone else, get in contact with some multi-inspector company owners and ask them questions. They probably get asked these questions a lot, and they'll probably have some well-thought-out answers. I get asked these questions so often that I've blogged about it: http://structuretech1.com/updated-home-inspector-training-advice/
For anyone looking to be a solo-operator, be aware that the technical training to become a home inspector will be the easiest part of the job… not to say it's easy. The hardest part will be running a business and generating business. 
For next week's blog post, I'm going to pick up where I left off this interview; technical training to be a home inspector.
Author: Reuben Saltzman, Structure Tech Home Inspections