While everyone thinks about gutters being one of the most important aspects of maintaining a dry basement, gutters can also play a major role in preventing water intrusion at the exterior of the home.
As water drains off the roof and hits hard surfaces next to the house, such as decks and patios, a lot of water splashes against the house in an unnatural manner.  Houses are designed to shed water from the top down.  When water travels up against a house or sideways, it can have a devastating effect.
One of the worst areas that I regularly find problems with is where a roof valley dumps water on to a deck, and the water splashes against a patio door.  This will almost always rot the door and  the wall around it.  When gutters are installed and maintained, this doesn't happen.
My inspiration for this post came from a nineteen year old home that I recently inspected in Eden Prairie.  The home didn't have any gutters, and water drained down from the roof right on to the wood deck.  I noticed some tiny trees growing out of the intersection between the deck and the house, so I suspected there was a nasty mess behind the siding.  Click on the photo below for a larger version.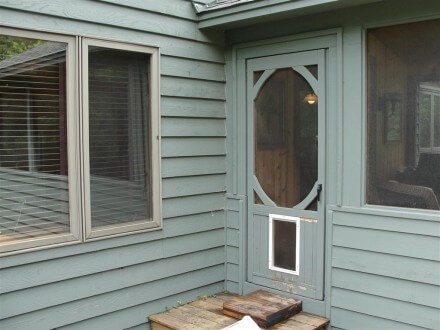 I told the buyer to have the wall opened up by a carpenter before proceeding with his purchase, so he could get an idea of the scope of the damage.  The buyer met the carpenter at the house, and was kind enough to send me a few photos of the wall with the siding removed.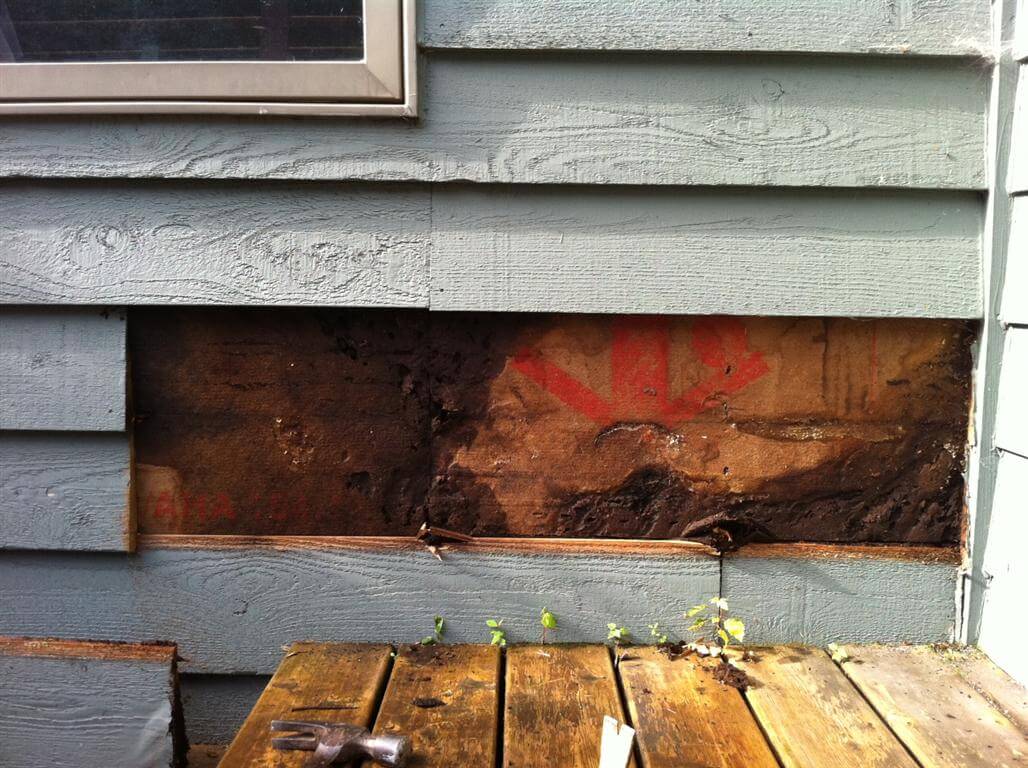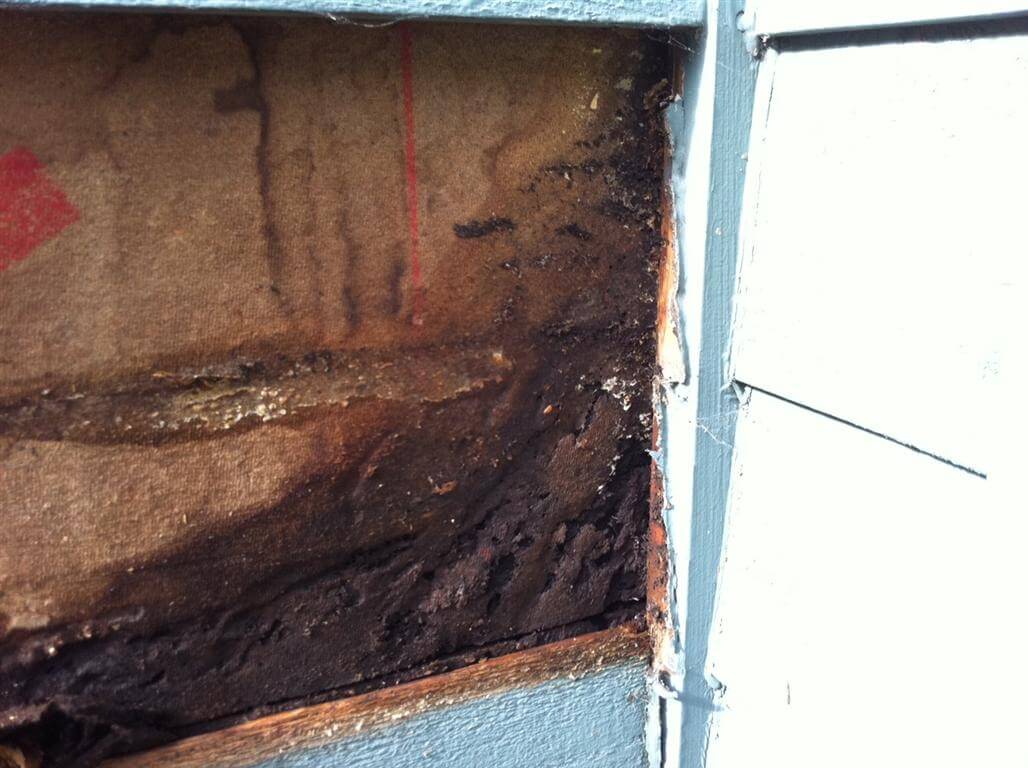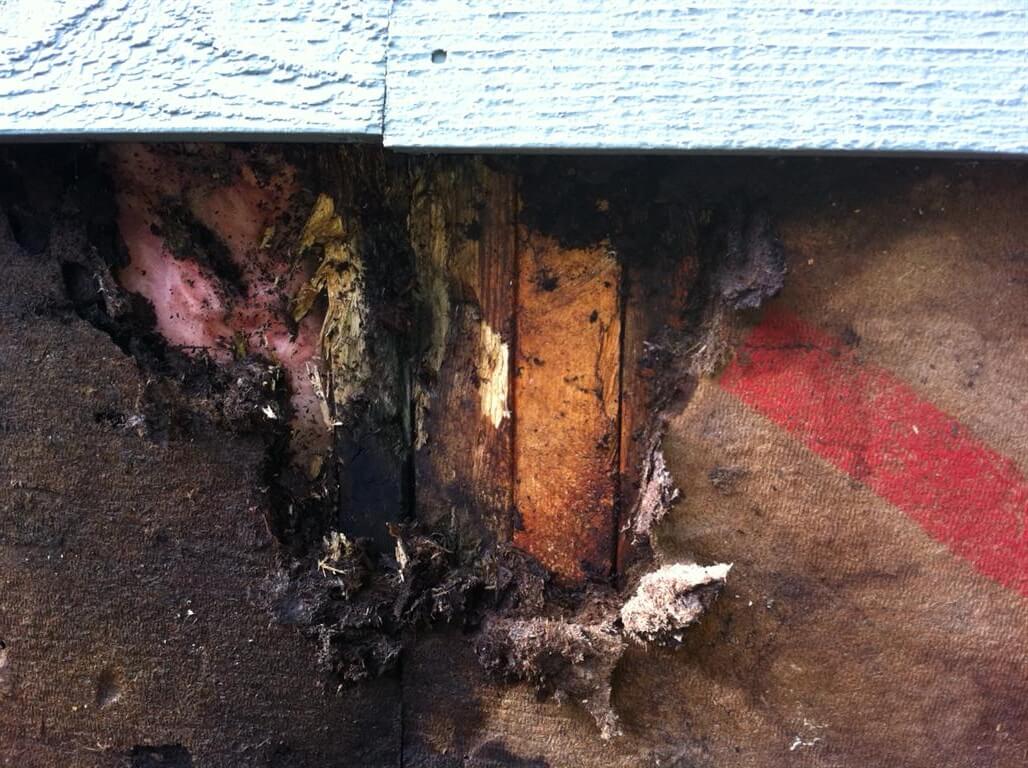 That wall sheathing is severely deteriorated, and a few of the studs were actually mushy.  I'm certain that gutters would have prevented this entire mess.  This is just one more reason to install gutters.
Reuben Saltzman, Structure Tech Home Inspections – Email – Home Inspector Eden Prairie