It's the most wonderful time of the year; it's the time when we release our list of the top 20 home inspection photos that were featured on our Facebook page.
Soffit Bone – This was a flipped house in Minneapolis that had a bone sticking out of the soffit right above the front door.  Why?  How?  No idea.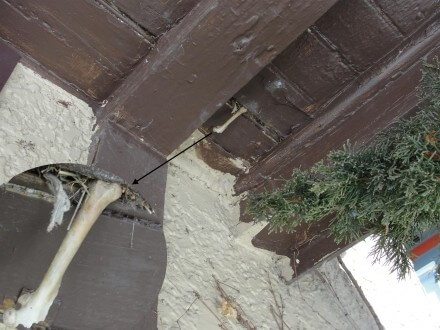 Brass Has No Class – earlier this year, we spotted the exact same brass chandeliers in two different houses, on opposite sides of town, on the same day.  One was in a laundry room, another in an attic.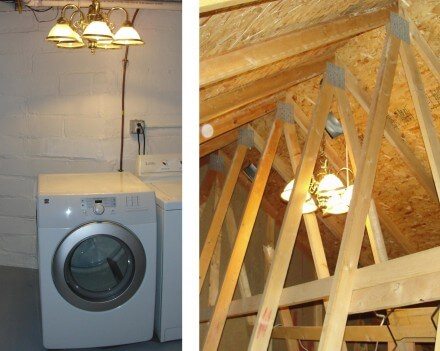 The title for the above photo was inspired by a recent blog post by MS Home Inspector Gary Smith: Brass Has No Class.
You Need Gutters – this might be the most pronounced drip line we've ever seen.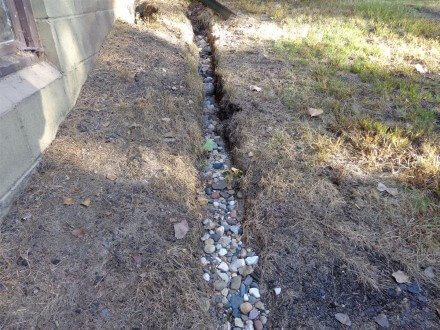 Glowing Bonding Screw – we never found out what was causing that bonding screw to glow, but we felt pretty comfortable recommending someone get an electrician out to fix it right away.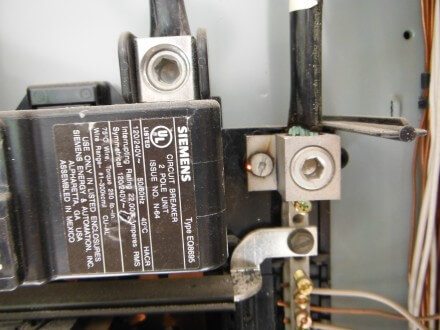 "You look out for OSHA, I'll paint the soffit."  – One of the crazier ladder settings we've observed while inspecting a house.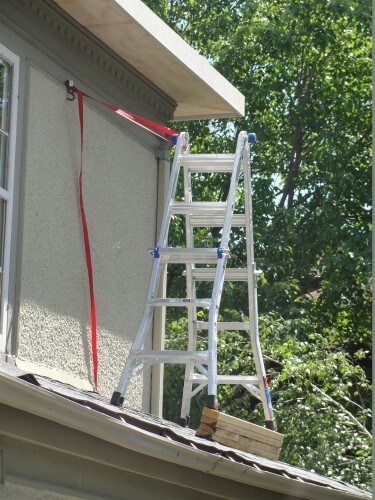 Rorschach Mold – please look at the wall and tell us what you see.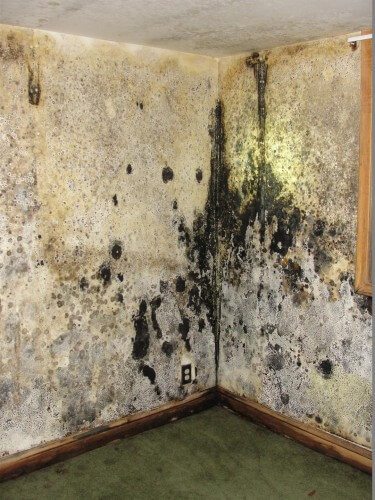 The Gauntlet – the mouse died of a heart attack.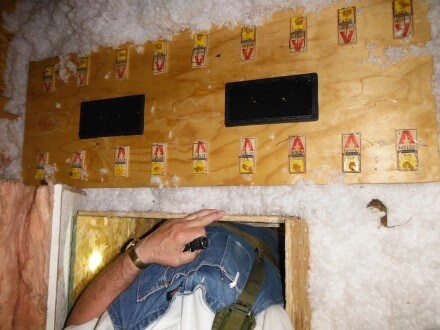 Overflowing Standpipe – When Milind filled the kitchen sink with water and then let it drain, water backed up out of the standpipe in the basement.  Nice action shot, huh?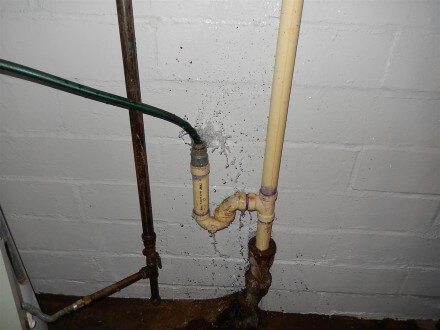 Minnesota Nice – you'd think we staged this photo, but we didn't.  The owner of this Minneapolis home left some appliance manuals on the kitchen table, a three page letter listing the deficiencies they were aware of, a garage door opener remote, a flashlight, and two boxes of girl scout cookies.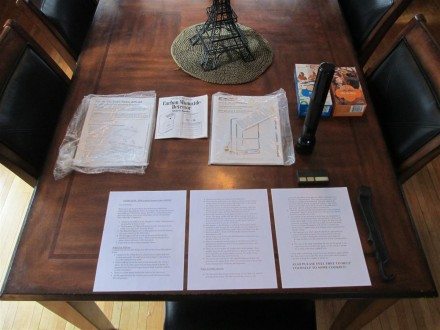 Sump Pump to Sanitary Sewer – we blogged about this topic earlier this year: http://www.structuretech1.com/2013/07/sump-pump-shouldnt-discharge-into-the-sanitary-sewer/ .  This photo shows one of the craziest ways to get it wrong.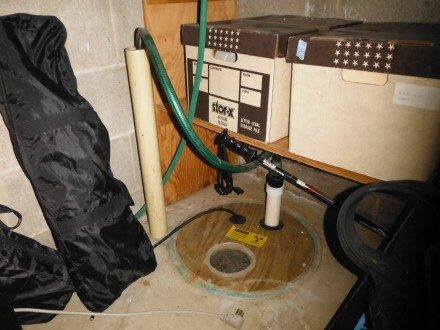 Time-Out Chairs Are All About Placement – want to make your kids behave?  Consider a more strategic location for the time-out chair.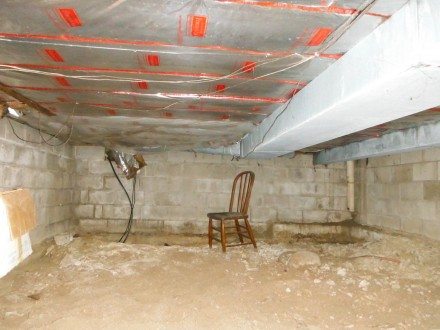 Some of my favorite photos are the ones that need no explanation.  The rest of these photos are pretty self explanatory.
Dropped Ceilings Were Invented To Hide Electrical Hazards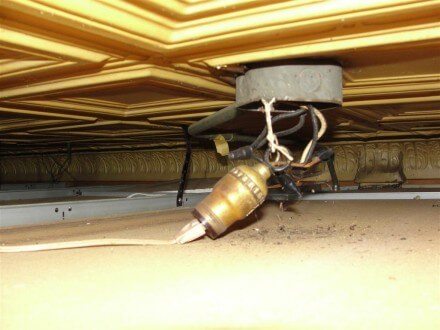 Hot Shower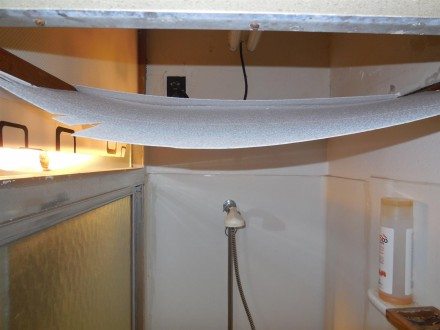 Jamie Hyneman Toilet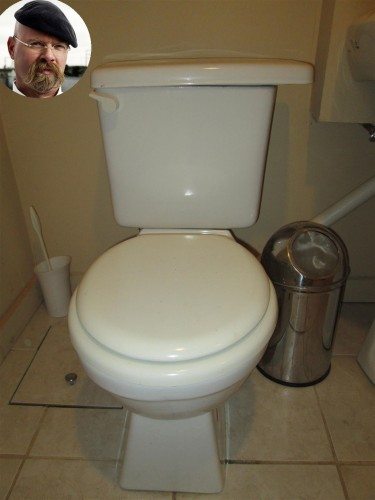 Corner Toilets Are Expensive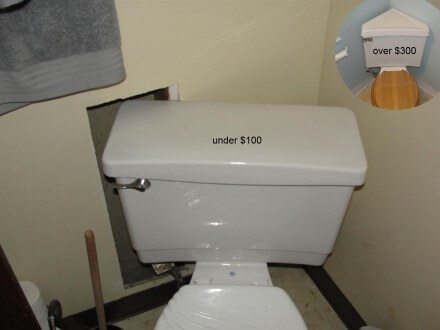 Door Stop / Smoke Alarm Combo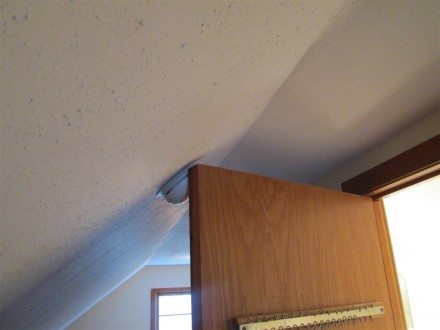 Downspout Aimed at Outlet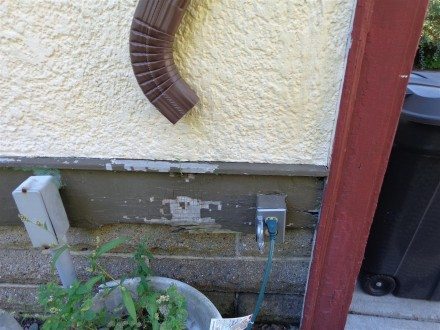 Laundry Chute in Shower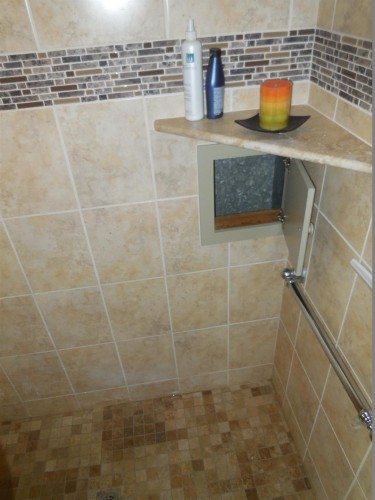 That Rug Better Come With The House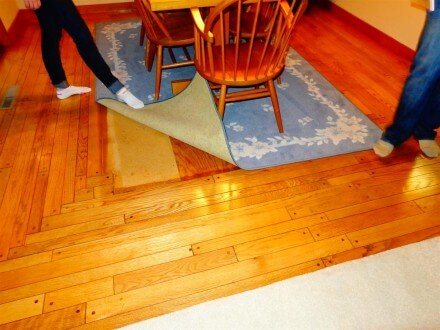 Some Things Can't Be Explained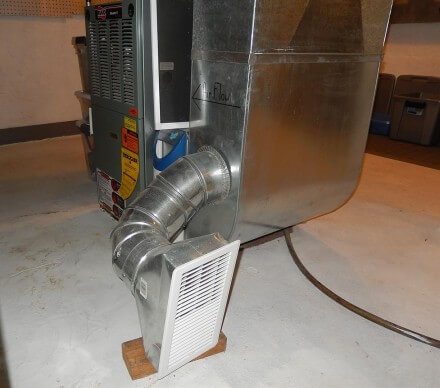 Put The Milk In Back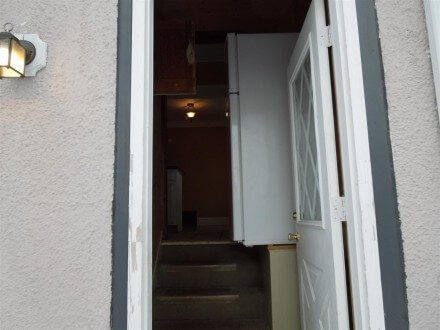 Load Bearing Soup Can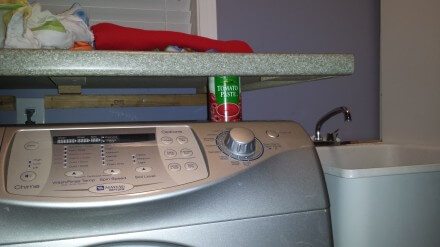 OK, that was 22 photos.  We like to under-promise and over-deliver.
Just to show we're good sports about this stuff, the last photo didn't come from a home inspection; that's my house. Yes, it still looks like that today.  If anyone has a better idea, please share.
If you like these photos, please check out our Facebook Page where we have a non-stop stream of them.  Happy New Year!
RELATED POSTS:
Top 20 Home Inspection Photos from 2011
Top 20 Home Inspection Photos from 2012
Author: Reuben Saltzman, Structure Tech Home Inspections