To avoid a cross-connection between the water in your toilet tank and the water you drink, ensure the guts of your toilet are properly installed.  This is required by the Minnesota State Plumbing Code, section 4715.2150, subpart 2, under Flush Tanks.   An improperly installed ballcock requires repair for the Truth in Housing programs in Minneapolis, Bloomington, and Hopkins, and it's considered a hazard in Saint Paul and Maplewood.
This is a very common defect, and the repair usually only takes a few seconds.  The diagrams below show what the two most common ball cocks should look like when properly installed, and the video below shows how to adjust a ballcock made by Fluidmaster, which is the most common one used today.  Click the diagrams for larger images.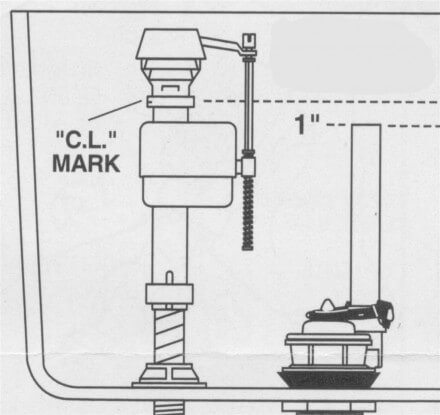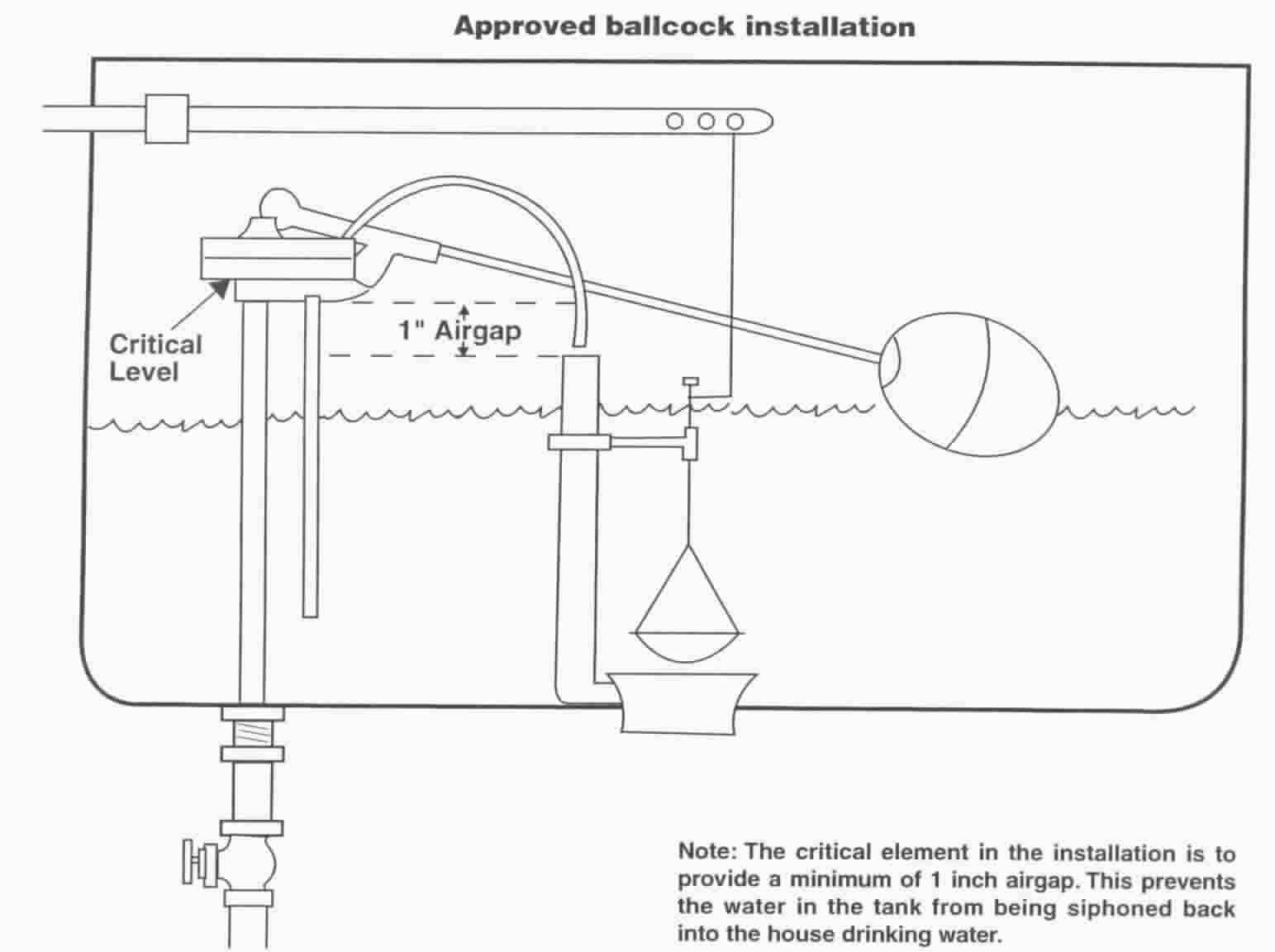 For a quick video clip that shows how to adjust the height of a Fluidmaster ballcock, click below.

For more information on common Truth In Sale of Housing defects, click on any of the links below.
Reuben Saltzman, Structure Tech Home Inspections – Email – Minneapolis Toilet Inspections