With this blog post, I have officially been blogging about home inspections for over ten years. Today I will share my history of blogging and thank a few people for their sage advice.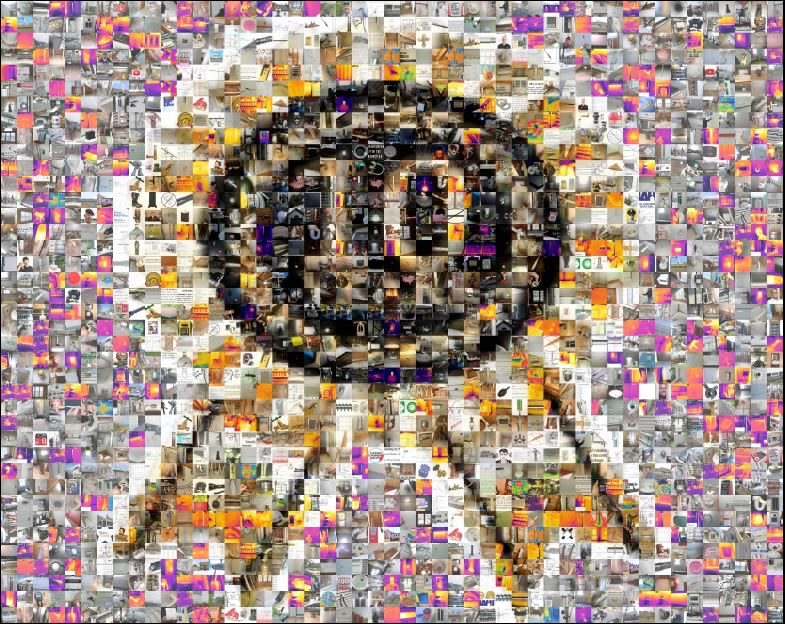 It started with SEO
Beginning in 2007, I started participating in online discussion forums for home inspectors. Mostly the internal discussion board for the American Society of Home Inspectors (ASHI). One of the members on there was a home inspection software genius named Dominic Maricic. He started a home inspection software company named Home Inspector Pro. He gave a lot of great advice on the forum, mostly about how to make our websites more visible to Google. I followed most of his recommendations, but not the part about blogging.
Dominic told us that one of the best ways to be found on Google was to start a blog. I trusted him on that point, but I had a static website with almost no understanding of how to make changes to it. Starting a blog sounded scary and impossible. It wasn't a reality, so I did nothing with that advice… at least for a few months.
But I knew blogging was a good thing to do because Dominic said so. Thank you for the advice, Dominic.
Then it fell into my lap
At the beginning of 2008, a local Realtor® by the name of Sharlene Hensrud asked me to be a guest blogger on her website, HomesMSP.com. I knew blogging was a good thing, but I was still a bit hesitant because I had no idea what I'd write about. Sharlene gave me a few ideas, so I reluctantly agreed. I wrote my first blog post on March 31st, 2008. The topic was Home Inspections for Home Sellers.
I committed to blogging weekly on Sharlene's site, and that's surely what made me keep at it. If I hadn't made that commitment to someone else, it would have been easy to let blogging fall by the wayside. Thanks to this commitment, I've kept at it every week, with a new blog post every Tuesday for the last ten years. There may have been a few weeks where I missed a post, but there were also several weeks where I had more than one.
I still blog on her website every week. Thank you for getting me started, Sharlene.
WordPress, ActiveRain, and Star Tribune
After blogging on Sharlene's website for many months, I started thinking that I should start blogging on my own site too. Duh! Another home inspector in Chicago, Kurt Mitenbuler, recommended blogging on WordPress. I took his advice and managed to somehow get WordPress installed on the Structure Tech website, mostly through brute-force and a lot of mistakes. It was a lot of trial and error to get this working, and it looked horrible. But still, it worked. People could subscribe to the blog and leave comments.
I also blogged on ActiveRain for a few years while blogging on my website and HomesMSP.
During that time, a writer friend of mine, Peter Schilling, suggested I try blogging for the Star Tribune. I had to bug the folks over there for a while, but they eventually caved in and let me start blogging for the Star Tribune website in 2011. Thank you for giving me the confidence to pursue a larger audience, Peter.
Today
Today, I still blog every week. My blog posts go up on the Structure Tech website, then get posted on HomesMSP.com and StarTribune.com the following week. I typically have my blog posts scheduled one to four weeks in advance. This gives me time to think over my topics, sleep on them, and conduct research if needed.
My original goal of blogging was to get my website to rank for the #1 slot when people search for Minneapolis Home Inspector. That happened in a very short period of time, and then my purpose for blogging changed. Now I use my blog to educate people. Education is without a doubt one of our most important core values here at Structure Tech.
My main audience is homeowners; I try to take the mystery out of homes and keep things simple. I also write blog posts for other home inspectors to help improve our profession. I think I could write a million posts for other home inspectors. Another intended audience is potential home buyers; I want to help them make educated buying decisions. Finally, I sometimes write blog posts for real estate agents.
Oh, and every once in a while, I just write a bloggy-blog post like this one, sharing information about myself or the company.
Finally, thank YOU for reading.
Author: Reuben Saltzman, Structure Tech Home Inspections