You're buying a home and you just received the results of your short term electronic radon gas test results.  Your probably have a lot of questions, so here are the answers.
What type of test did you perform?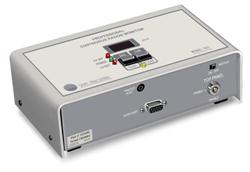 We use a continuous electronic monitor.  The test gets placed in the lowest livable space in the home, and stays there for a minimum of 48 hours.  The test results give a breakdown of the average radon concentration by the hour.
The difference between the overall average and the EPA average
The overall average is measured from the time the machine was set until the time the machine was picked up. The EPA protocol average does not factor in the first four hours of the test.  The official number to go with is the EPA protocol average.
What the numbers mean
Radon is measured in Pico curies per liter (PCi/L).
Under 2.0 – Good news.  It's difficult to get radon levels lower than this.
2.0 to 3.9 – This is a marginal test.  The EPA recommends having a long term test performed to get a better sense of the overall seasonal average of radon in the home.  There are typically no negotiations that take place at this point in the home purchase.   If a long term test is performed and the results are still between 2.0 and 3.9, the EPA says you should considering fixing.
4.0 or Higher – This is considered a high test, and steps should be taken to lower the radon level in the home.  The most common way of lowering the radon level is to have a radon mitigation system installed.  Many home buyers will ask the sellers to address this.  Your next step should be to contact a qualified radon mitigation specialist.
What a mitigation system costs
On average, $1500.  You can read about radon mitigation methods here http://www.fixradon.com/techniques.html
Reuben Saltzman, Structure Tech Home Inspections – Email – Minnesota Radon Testing