Back when I first started inspecting houses, I'd bring along my 18-volt drill and use it to remove electric panel covers, bath tub access panels, and anything else I didn't want to use a screwdriver for.  It's a big, heavy tool, but I also have an 18-volt hand vacuum, which is convenient to use any time I make a mess of insulation on the floor that my tarp or painters plastic doesn't catch.  It takes the same battery, so I never have to worry about having a charged battery with me.
At some point, I started using a 4-volt Ryobi screwdriver, which is a great little tool.  The battery lasts a long time, and the drill is small enough to slip into a tool pouch.  The obvious downside to any electric screwdriver is that it's just a screwdriver, and it's slow.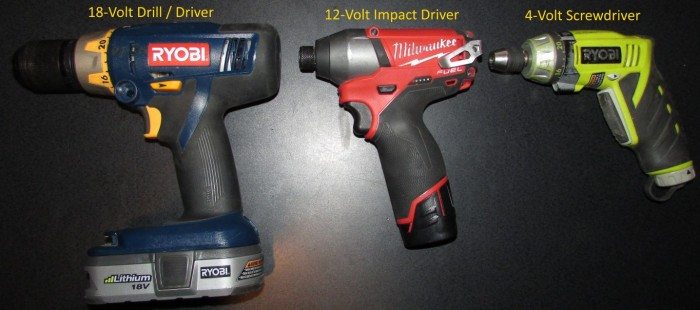 About eighteen months ago, I started using a Milwaukee 1/4″ hex impact driver in place of both a drill and an electric screwdriver, and I've fallen head over heels in love.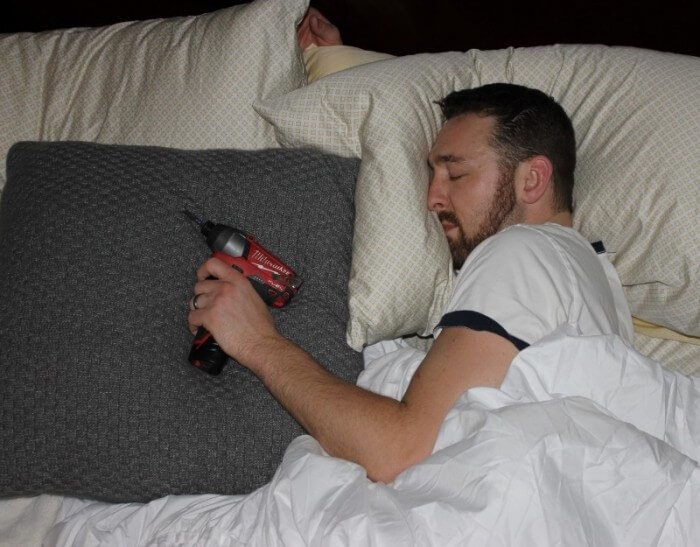 What's the difference between a drill and an impact driver?  Check out this nice description at Popular Mechanics.  Also, check out this short little video clip of my neighbor trying an impact driver for the first time.
This little cutie isn't the first impact driver I've owned, but it's without a doubt the best.  I've gotten so spoiled with this thing that I basically refuse to use my screwdriver for anything.  I need the impact driver.  I used to just wear a tool belt with a tool pouch during my inspections, but now I also use a drill holster so I always have this drill by my side.  I can't live without it.  Even if I have small projects that I'm working on inside my house, I go out to my truck and grab the impact driver.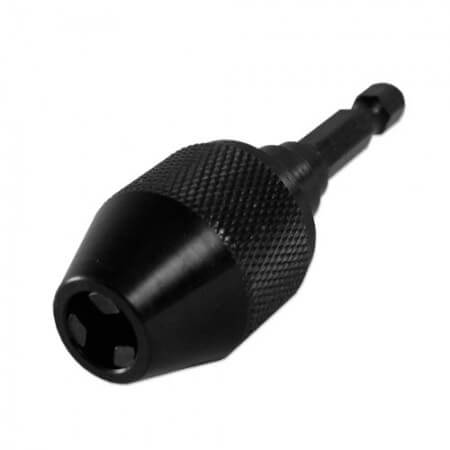 It took me a while to start using an impact driver for everything because someone had told me they're only good for driving screws, but that's definitely not the case.  Impact drivers do a great job of drilling holes too.  The only drawback is that your drill bits need to have a 1/4″ hex shank, or you need to use a hex shank adapter, shown at right.  During my recent urinal install, I used my impact driver to bore 1-1/4″ holes through the top plates of my wall, and it went through them like butter using a Milwaukee Speed Feed Wood Bit.
Check out the video clip below for a nice comparison of an 18-volt drill and this impact driver being used to bore holes through a pressure-treated 4×4.  The impact driver takes about twice as much time to get through the wood, but it also does so with basically zero effort on my part.  I struggled to keep the 18-volt drill steady with one hand, but I could easily hold the impact driver with just my fingers and thumb in my left hand.
So what's so great about this tool?
This is the most comfortable trigger tool I've ever owned.  The grip is just the right size, and the tool is balanced just right.
It's extremely compact; while it's a little thicker than my 4-volt screwdriver, it's actually a little bit shorter, making it easy to fit into tight spaces.
The battery life is phenomenal.  I'm certainly not a 'power user', but I've probably only gone through about ten battery charges in the last 18 months.
It has a brushless motor, which apparently gives it three times the motor life and twice the battery runtime.
The 4-light battery life indicator is handy.  If all four lights start flashing, I know I need to swap batteries soon.  I don't think I've ever used one of my batteries to exhaustion.
This driver also has a nice LED light in front, which does a nice job of lighting up whatever is being worked on.
For someone who doesn't own a drill or an impact driver, I recommend buying an impact driver first.  I know, that's contrary to most of the advice you'll see online, but I stand behind it.  There are very few projects I've taken on over the past year that I couldn't use my impact driver for.  If you don't own an impact driver, put one on your wish list.  If you want to treat yourself, buy this one.  Just in case I haven't sold it enough, check out the reviews on HomeDepot.com.  Almost all of them are 5-star reviews.  You can't go wrong with this tool.
p.s.  – It's tough to go wrong with anything that Milwaukee makes.  I use a Milwaukee tape measure, utility knife, voltage sniffer, drill bits, and several other products.  They just make great stuff.
Author: Reuben Saltzman, Structure Tech Home Inspections