In last weeks blog post, I discussed a retrofit stucco repair performed by Sunset Construction Group (SunsetCG).  This week I'll be taking a closer look at a combination retrofit / tear off redo performed by SunsetCG. The photos below show a house that had missing kickout flashing at a roof end, which led to extensive moisture damage at the front wall, including sheathing and minor framing repair.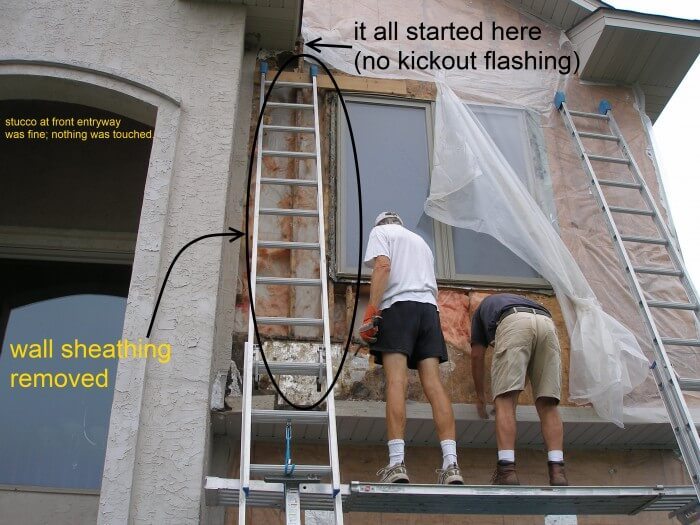 After the stucco was removed and the damaged sheathing replaced, new plywood sheathing was installed, the window was properly flashed, and the first of two layers of building paper were applied to the exterior wall.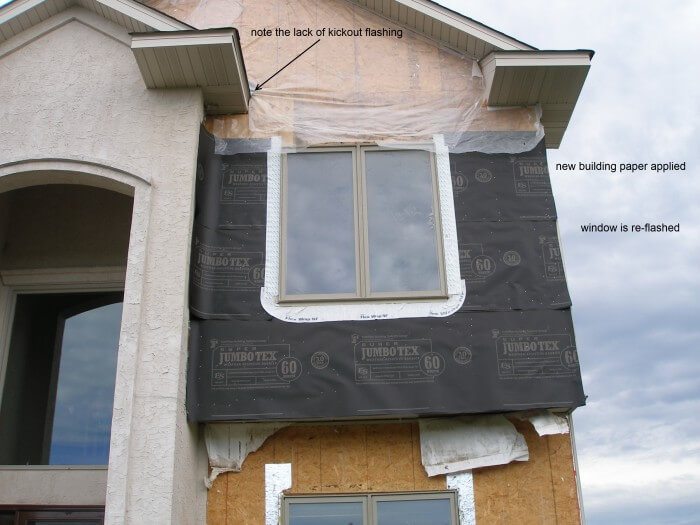 Proper kickout flashing gets installed at the roof end, and a quality drainage plane was installed to create an air gap.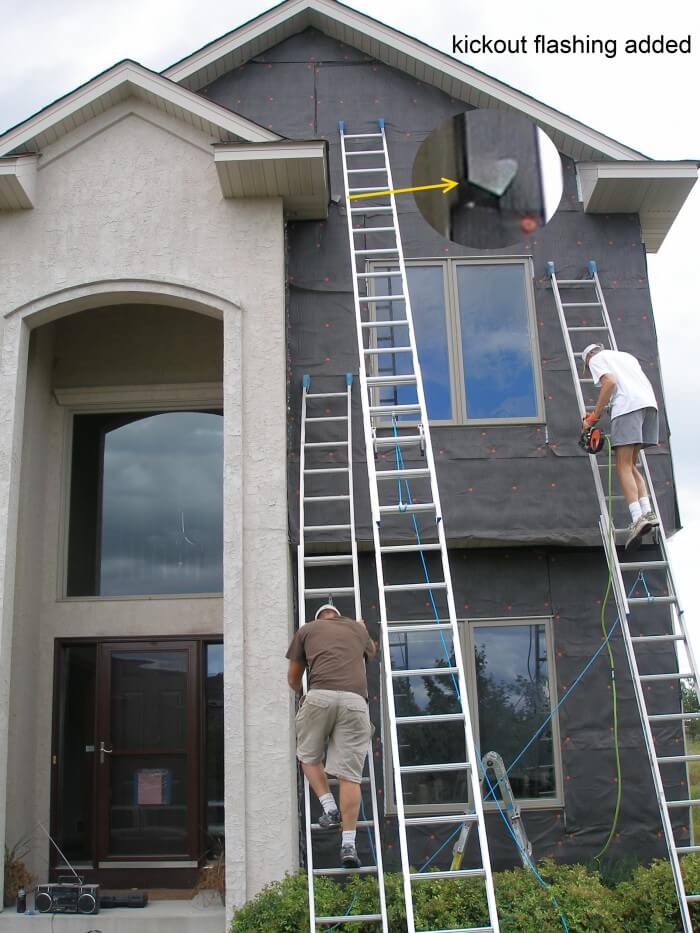 Finally, new stucco is installed, the old stucco is caulked and sealed, and everything is painted with a high-quality, breathable stucco paint to give the entire front of the house a uniform look.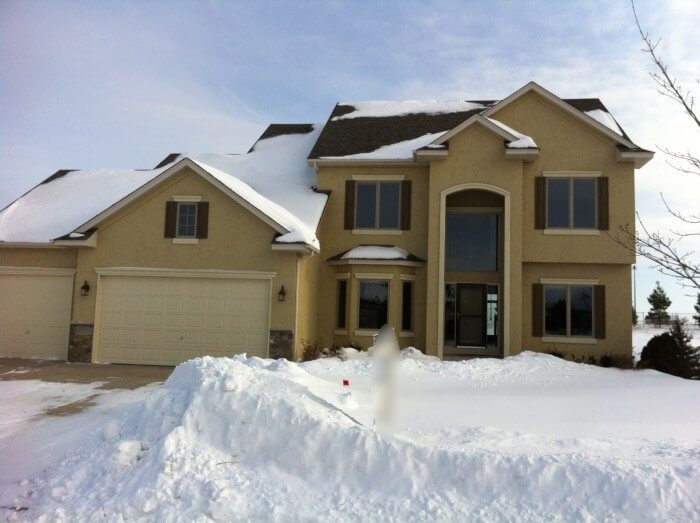 The repaired areas are covered by a 10-year warranty, and the cost of the job was approximately $20k. Follow-up moisture testing can be conducted between three and five years after the repair work as a health check-up, as well as to provide documentation to any future home buyers that the repairs are performing as they should.
Author: Reuben Saltzman, Structure Tech Home Inspections