This is a home inspection checklist for sellers, to help make sure that the home inspection can be completed once, the first time, without any hitches. It's extremely frustrating for everyone involved in a real estate transaction if a full home inspection can't be completed during the first trip, especially if it's because of something that could have been easily avoided.
When my company schedules a home inspection, we send out a home inspection checklist to the listing agent for the property asking them to pass this list along to the home sellers. This list ends up being followed by sellers approximately 5% of the time, but my goal is to get that number much higher. Here's a slightly wordier version of the list that we send out:
Make sure everything is accessible.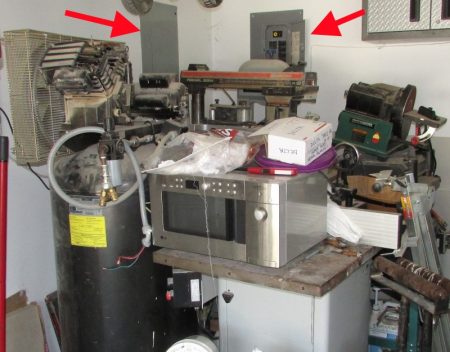 This is the most important part. If we can't get to it, we can't inspect it, and that means an incomplete inspection. Here are the most common things that home inspectors need access to:
The attic. I just wrote a blog post/letter to home sellers last week, specifically addressing this: Dear Home Seller, please let me into your attic.
All electrical panels. If there are paintings, refrigerators, stored items, air compressors, or similar obstructions that prevent the inspection of the electrical panel, they should be moved. If the electrical panel cover is caulked in place or has drywall mud covering over the panel, this needs to be made accessible.
The furnace, boiler, water heater, and other similar mechanical equipment.
The crawlspace, if applicable.
The garage. If it's a detached garage, keys or a garage door opener should be provided.
Make sure the utilities are on.
Gas, water, and electricity should all be on. If any of these are off, this will mean an incomplete inspection.
Secure any pets. 
Pets that may run out of an open door should be secured or brought somewhere else.
Open curtains, blinds, and window shades.
Opening blinds, shades, curtains, and other window treatments takes time but is an important step to inspect windows. Brackets and cords deteriorate over time. When they fail under normal operation during the home inspection, can you guess who gets blamed for 'breaking' them? Not only that, but I think that houses with unobstructed windows are simply more inviting.
I've seen larger and more comprehensive lists, but everything else after these four items starts to get into the obscure and uncommon stuff. I prefer to keep the list short and sweet. I have more to say on this topic, but I'll wait until next week to share that info. I don't want to muddy this week's message with my opinions. Yet. Stay tuned.
Author: Reuben Saltzman, Structure Tech Home Inspections