We're an education company disguised as a home inspection company. We love teaching, that's our jam. For a limited time, we're offering one of our most popular Continuing Education classes for FREE to licensed Minnesota Real Estate Agents. This is a one-hour class on New Construction Home Inspections.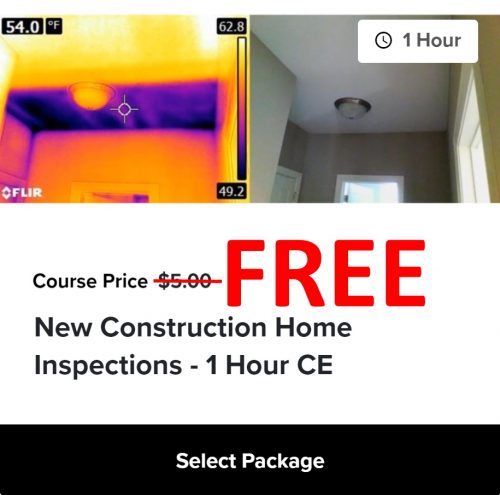 We've lowered the price to $1 on our education platform, and you can use the coupon code FreeNew to bring the price down to zero.
This class covers the most common issues found during home inspections on new construction homes. The major components covered in this class include attics, roofs, siding, decks, electrical, plumbing, and HVAC. This class will teach participants about the importance of new construction inspections, showing hundreds of photos of new construction defects that are repeated on a daily basis. Participants will have a far greater understanding of the most common new construction defects, and why many occur.
This course has been approved by the Minnesota Commissioner of Commerce for 1 hour of Real Estate continuing education, course #1030228.
To take this class, visit our learning platform at www.StructureTechCE.com. You'll find this class and five others, ranging from 1 to 3.75 hours in length. I believe these are some of the best continuing education classes available to licensed real estate agents, bar none. To help cover the costs of our hosting platform and learning technology, we're charging a small fee of $5 per hour of CE. But again, the New Construction class is free. I'm sure you'll want to take the rest of our classes after taking the first one, and that's why we're offering this for free.
If you're not a real estate agent but you'd like to check out our class, I shared it on YouTube last year: https://youtu.be/Lu7IvCLjW2A?t=124. Enjoy!