One of the most common electrical hazards that we find while inspecting older homes is exposed incandescent light bulbs in closets.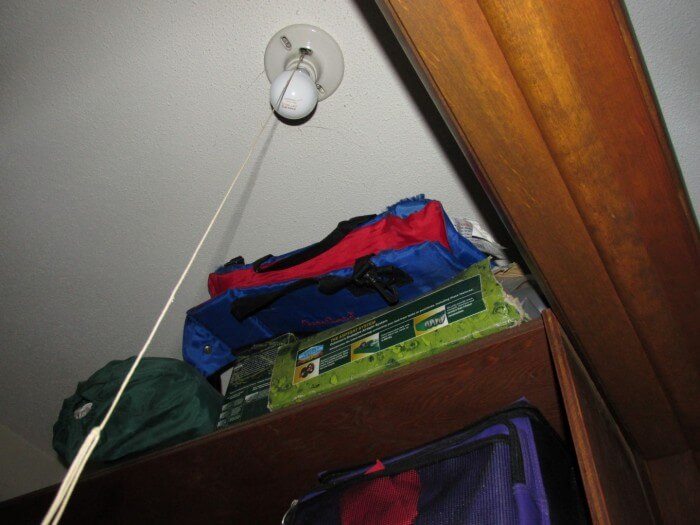 While at one time it was acceptable to have these lights in closets as long as the bulb was at least 18″ away from the closet shelf, exposed incandescent lights are no longer allowed in closets, period.  Here's what the 2014 National Electric Code (NEC) says about closet lights:
410.16 Luminaires in Clothes Closets.
(A) Luminaire Types Permitted. Only luminaires of the following types shall be permitted in a closet:
(1) Surface-mounted or recessed incandescent or LED luminaires with completely enclosed light sources
(2) Surface-mounted or recessed flourescent luminaires
(3) Surface-mounted fluorescent or LED luminaires identified as suitable for installation within the closet storage space
Also, here's the definition of a luminaire:
Luminaire. A complete lighting unit consisting of a light source such as a lamp or lamps, together with the parts designed to position the light source and connect it to the power supply.  It may also include parts to protect the light source or the ballast or to distribute the light.  A lampholder itself is not a luminaire.
The photo below should help to explain this.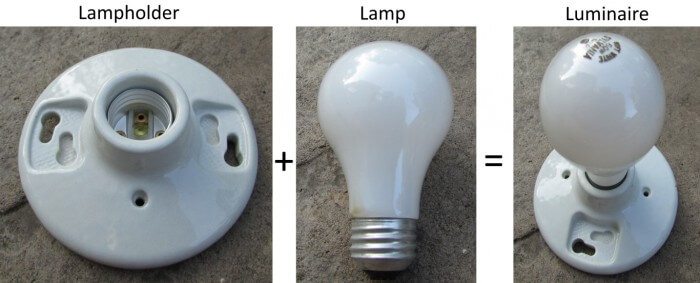 The diagram below, used with permission from the fine folks at CodeCheck, shows the current requirements for lights in closets based on the NEC.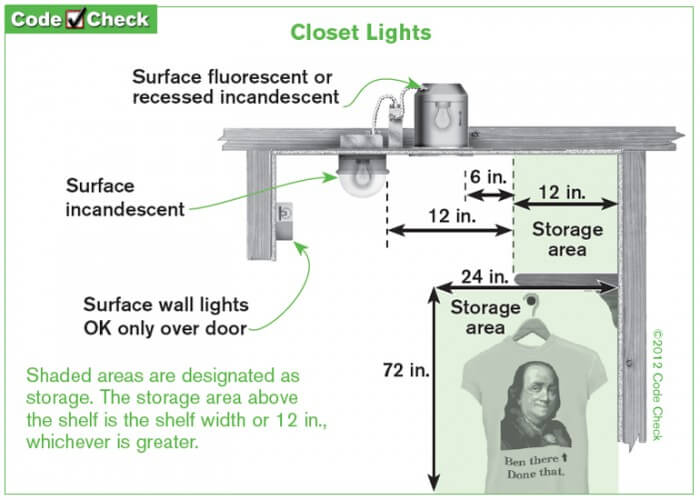 A Solution
I've always recommended replacing existing bare bulb lights in closets with lights that have globes enclosing the bulb.  Replacing a light has always required special training and electrical knowledge, but there's a new product available that installs with as much effort as replacing a light bulb, called an Easy Light.  Check it out.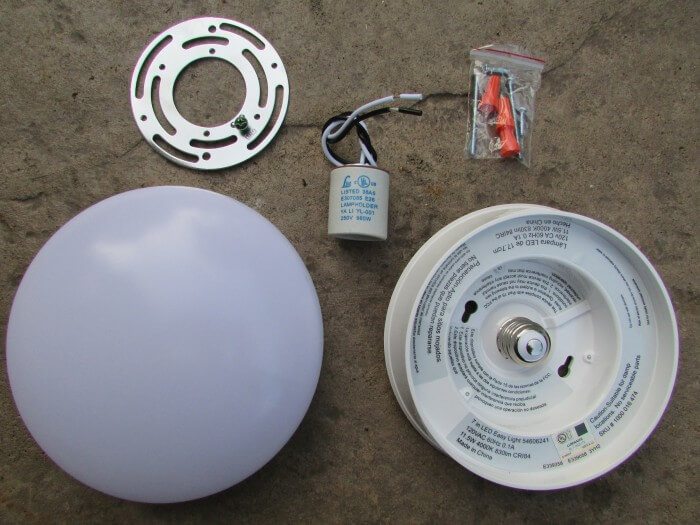 This is a UL Listed LED luminaire that comes with the parts needed to make it hardwired, or it can simply be screwed into an existing light bulb socket, right over a porcelain lampholder.

It comes in a 7″ and an 11″ version,  as well as a pull-chain version for about $20.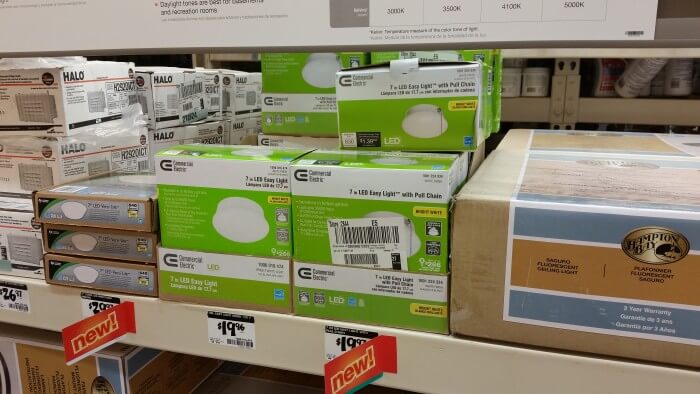 Check out the online selection here: Easy Lights at Home Depot.
Electrical inspectors, electrical snobs, electrical purists, and about 90% of the home inspectors that I know will argue that if this product is simply screwed into a porcelain lampholder that is rated for incandescent bulbs, it's not meeting the electrical code and is not an acceptable repair.  After all, if it was that simple, wouldn't an even easier repair be to replace an exposed incandescent bulb with a CFL or LED bulb?  I suppose so, but in both of those cases it seems like the exposed bulb would be damaged far too easily and possibly be replaced with an exposed incandescent bulb.
On the other hand, there is nothing unsafe about installing this product in place of an existing incandescent bulb.  With a 50,000 hour life, by the time this thing needs replacement, incandescent light bulbs will be a thing of the past.
Author: Reuben Saltzman, Structure Tech Home Inspections