Scott Dorn from BOGO Pest Control, my go-to guy for pests, tells me that boxelder bugs are going to be bad news this year. I've gotten to know Scott quite well over the past year, even having him come out to teach at our local ASHI chapter. He's passionate about pest control, and I trust him. When he told me that boxelder bugs were going to be bad this year, I asked him to elaborate. Right after that, I scheduled him to come out to my house to treat it. I did a video interview with him, and I had to look up the word "overwinter" afterward. It means "spend the winter". Duh. Check it out: https://youtu.be/ulMj_y35zqg
As you can see from the video, Scott isn't into secrets. He tells me exactly what he's using on my house. I could order that product online and treat my own house if I wanted to, but I prefer to let professionals do their job.
BOGO Pest Control in action
Scott sprayed all around my house and guaranteed me that I wouldn't have boxelder bugs in my house this fall. We'll see :-).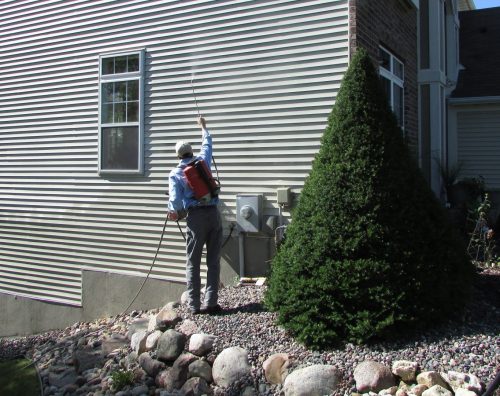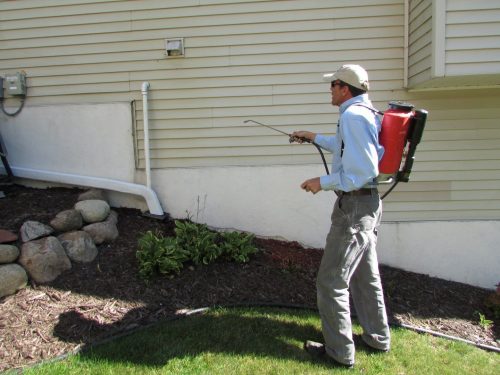 I'll report back here in December to evaluate how accurate his statement was. For the record, this type of bug treatment costs around $200. The price varies based on the house size.
Update: Scott was right. No bugs.  
Author: Reuben Saltzman, Structure Tech Home Inspections