I've been blogging about sump systems and downspouts for the past several weeks, but one system I forgot to mention is  'beaver systems', or more properly, BEAVER® Systems.  A Beaver Water Management System is basically the poor man's basement drain tile system.
Traditional basement drain tile consists of corrugated, perforated tubes that are installed below the basement slab along the perimeter of the foundation walls, which prevents ground water from leaking into the finished space.  The water gets directed to a sump basket, and from there it gets pumped out of the house.
A Beaver system consist of a dam that gets glued to the basement floor. When water leaks into the basement, the dam holds the water right against the perimeter of the basement against the foundation walls, and directs the water to a floor drain or a sump basket.  The photos below show a couple of examples.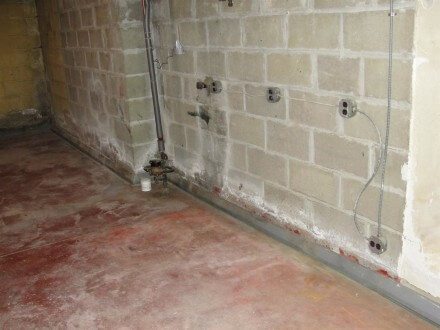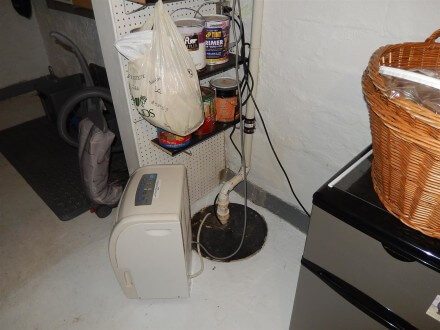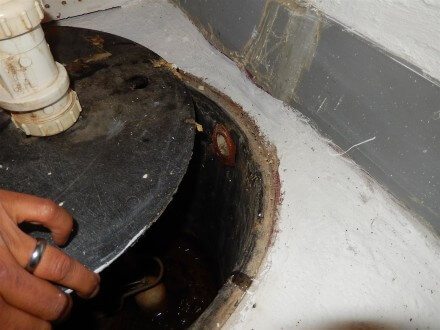 The most common problem with Beaver Systems is that storm water often gets directed to the sanitary sewer system through the basement floor drain.  As I mentioned in a previous post, storm water should not drain to the sanitary sewer.  On the other hand, if a Beaver System directs water to a sump basket with a sump pump, it's a relatively cheap alternative to a full drain tile system for someone with an unfinished basement and chronic water intrusion problems.
Author: Reuben Saltzman, Structure Tech Home Inspections