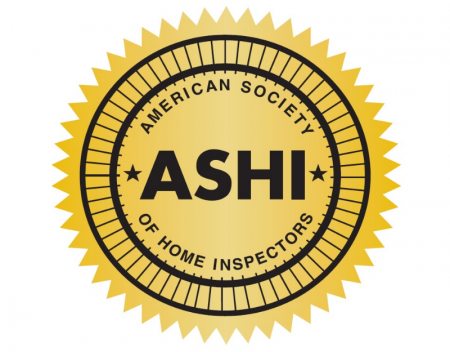 The American Society of Home Inspectors (ASHI) is currently running a promotion through the end of the year,  offering a free one-year membership in the organization for anyone who joins a local chapter.
Post edit: this promotion has been extended through 12/31/17.
This is huge! The local chapter here in Minnesota, called the Heartland Chapter, is currently at over forty members. To join the chapter, one must also be a member of ASHI. That has been a sticking point for many inspectors who attend chapter meetings but are not members of ASHI, because annual dues for ASHI national are $424, and new members must also pay a $25 application fee.
The annual fee for our local chapter is only $100. You heard that right. For $100, you can join our chapter and get a free year of membership with ASHI, worth $449. This unbelievable promotion is happening because we at ASHI feel that one of our best assets is our chapters, and the goal for this year has been to grow the membership of our chapters. For the record, chapter fees are set at the chapter level. Some charge more, some less.
For our local chapter, we have excellent speakers and excellent discussions at our monthly meetings. We hold most of our monthly meetings at Frankie's Pizza in New Hope, where there is a separate room with an overhead projector, and the meeting fees included unlimited pizza, salad, breadsticks, and soda. That's worth the price of admission right there. We also offered an all-day continuing education seminar for only $25 last spring, which was a crazy good deal.
Ice Fishing + Education
In February of 2017, our chapter will be hosting an almost-all-inclusive ice-fishing trip to Sportsman's Lodge on the beautiful Rainy River at the mouth of Lake of the Woods. This place is described by Bill Oelrich as "the coolest place on earth." Educational speakers for this trip will include building envelope guru Mark Parlee, Professional Engineer Paul Schimnowki, Associate U of M Extension Professor Patrick Huelman, and building official and instructor Andy Schreder. All that, and a lot of fishing. It doesn't matter if you've never ice fished before. Everything will be provided. We'll have more information about this event on our chapter website in the near future.
In short, if you're a home inspector in Minnesota but you're not a member of ASHI, there has never been a better time to join. We welcome everyone, from 30-year home inspection veterans to those who are just getting started in this profession and have never done a single home inspection before.
If you're already sold, you can join the ASHI Heartland Chapter here: http://ashiheartland.org/join/ .  If you're still not sure if this $100 investment for a $549 value is worthwhile, come visit one of our chapter meetings to see if it's a good fit. We have a schedule of upcoming meetings here: http://ashiheartland.org/register/.  Our next one is coming up on Tuesday, August 23rd.
If you're nowhere near the Twin Cities and you'd like to find an ASHI chapter closer to you, check out ASHI's online chapter list: http://www.homeinspector.org/Chapters/Listing
Author: Reuben Saltzman, ASHI Heartland Chapter President