Allen wrenches, aka 'hex' wrenches, are those "L" shaped wrenches that come included with just about anything you buy from IKEA.  I save these wrenches every time I get one, and I've accumulated a nice little hodge-podge collection of wrenches over the years.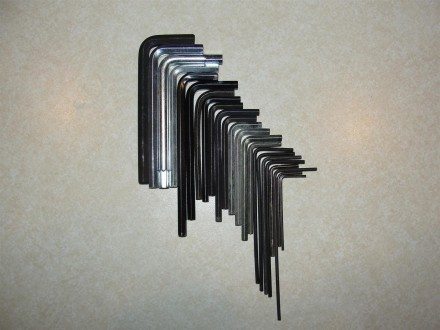 To make sure you always have the size you need, it's a good idea to get a folding wrench set with all of the sizes built in – both metric and standard.  I consider this a must-have for any basic tool set.  I have two wrenches, one for metric and one for standard.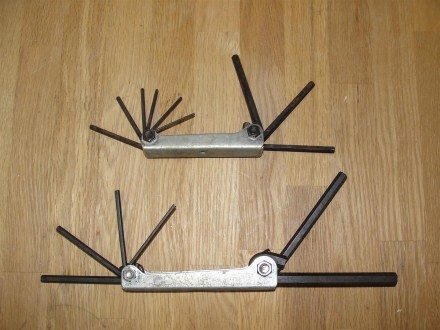 One day, my wife and I were putting something together that needed a lot of allen wrench turning, and I started telling her about how I should buy a set of allen wrenches that have socket wrench ends on 'em, like the set pictured below.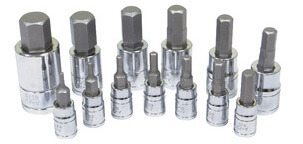 My wife then suggested I just cut the end off one of the "L" shaped allen wrenches and stick it in my drill.
Harumph.
I could have thought of that.
I just didn't want to.
It took me about 30 seconds to cut the end off and file it down, turning the L shaped allen wrench in to a hexagonal stick that I could put in my cordless drill.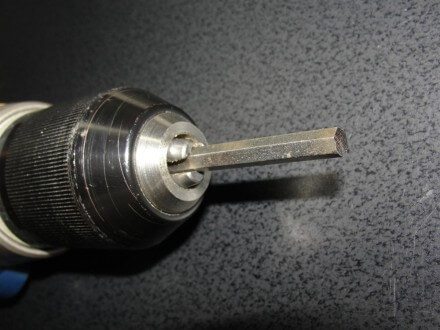 The assembly project we were working on went much faster after that.  I was so happy with this 'invention' that I made a full set out of my spare wrenches.  I drilled a bunch of holes in a block of wood to store my wrenches in.  It's probably not the best way to store them, but it was the first thing I thought of and it's worked fine for me ever since.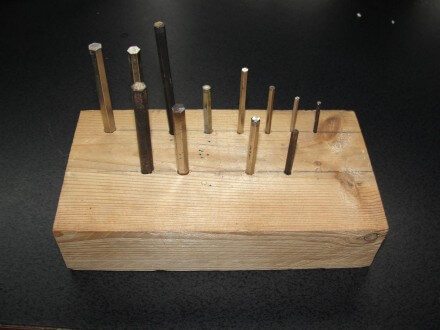 Now go forth and make your own set.  Just for fun, here's a video of me demonstrating how to make your own set, along with some questionable relationship advice.
Reuben Saltzman, Structure Tech Home Inspections