If you have little kids and you have a gas fireplace at your house, be warned: the glass front of a gas fireplace gets scary-hot.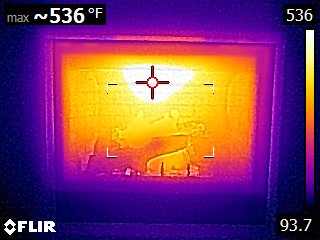 If a toddler puts their hands on this glass, their skin can melt instantly, causing life-altering injuries.
I used to flippantly say that if my kids ever touched our gas fireplace, they'd learn their lesson. But I had no idea how traumatic these injuries could be. For a few graphic images shared by a past client, click this link.
These injuries are so common and can be so horrific that a mandatory industry standard went into effect in 2015, requiring new gas fireplaces to be equipped with protective metal screens over the glass.
If you have a gas fireplace without a protective screen and you have a toddler in the home, either get a protective screen for your fireplace or don't use it. And even if you don't have little kids, you might consider adding this safety feature for guests at your home.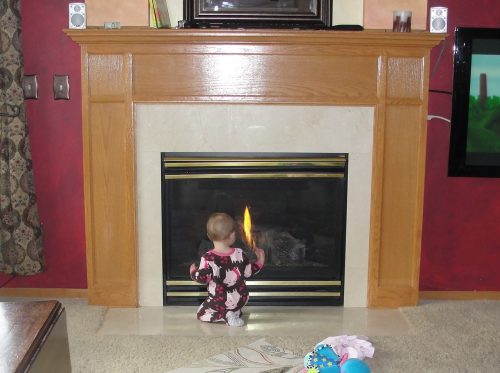 To get a gas fireplace screen, contact your gas fireplace manufacturer. I have a Heat & Glo fireplace at my house, and they offer free screens for fireplaces manufactured before January 1, 2003. Even though my kids are too old for me to be concerned about this, we frequently have little cousins over, so I ordered a protective screen to be on the safe side. Installation was quick and easy, and now the next owners of my house won't need to worry about this if they have little kids.
If you can't get a retrofit screen from your fireplace manufacturer, you can also order a retrofit screen for any existing fireplace from Fireplace Safety Screen.
Related links: